Add Review
Subscribe
Nominate
Submit Media
RSS
Latest Release
9.0.0b - February 1, 2013
Synopsis
In Starless Umbra, you play as Andoru in a quest to attempt to return home to save your sister after bandits raid your village. This simple task complicates itself quickly, as a strange phenomenon leaves you not only away from your village, but with little direction in a completely new continent.
As you travel, you'll learn the people around you aren't what they seem, and ties begin forming between yourself and others as your past is revealed. Unfortunately, no one can answer the simple question: "how do I get back home to save my sister?"
http://www.starlessumbra.com/
http://www.twitter.com/zexyu
http://www.facebook.com/starlessumbra
Latest Blog
Hi! How are you? Hope you're well! I've been chugging away and have a few updates to share with you.
Dungeon Maps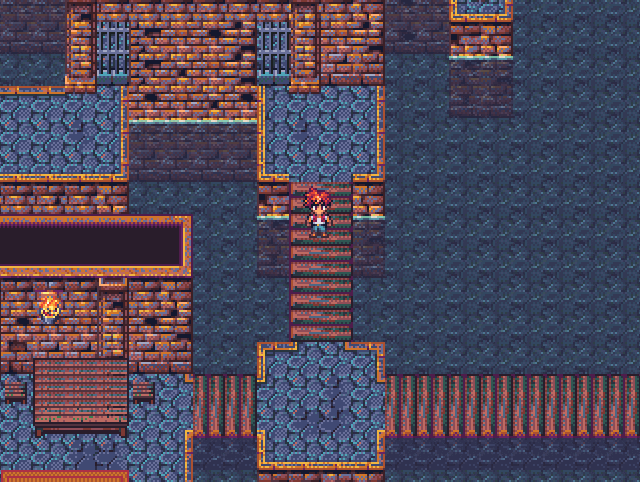 I've made some progress on the first dungeon area. It's smallish in size, with 6-7 mostly straightforward maps and the revival of the character switching mechanics from SU2k3. Paired with character switching is another JRPG staple: pushable blocks and floor switches. I felt these were a safe starting point. As development continues I'll add more mechanics to play with as well.
Ambience and lighting are missing; those will come later on (after a demo I hope!)
WIP Menus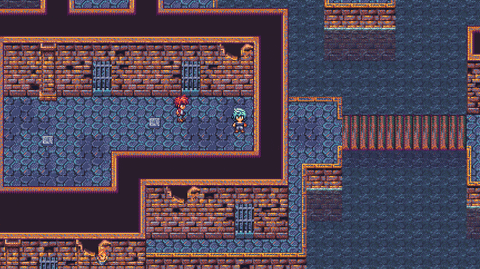 I've got a small framework in place to handle menus, which are basically a collection of windows under the hood. Some windows can have child windows which adds for some neat logical grouping. This isn't very far along but it seems to work well. Again, I'm borrowing a lot of design here from 2k3 and some classic JRPGs.
The text is really ugly! I use bitmap fonts, and GM's anti-aliasing is a bit too much, so at some point later I'll probably end up manually anti-aliasing + outlining the larger stylized fonts.
Battle System
I've added the focus system from SU2k3, where monsters prioritize players to target based on how much damage they've dealt. This will be integral to planning out battles and mitigating damage. Monsters can now have multiple skills, each with some priority associated with it.
JSON Databases
Character, Monster, Skills, Items, etc are stored and loaded from JSON files. I might make a client to modify these on the go in the future, but for now they keep swaths of game data out of code and organized a bit.
Up next
A boss battle, save/load data, the first major town, and more menu screens. Thanks for reading. I hope you have a great day.