Add Review
Subscribe
Nominate
Submit Media
RSS
Want to keep up-to-date with all of my projects outside of RMN? Check out the "Oricuna Productions" page on Facebook!
https://www.facebook.com/oricunap
Join us over on our new Discord server to discuss anything and everything related to the world of Tsufanubra/Tsufana!
https://discord.gg/9zWUd4c
This entry within the Dragon Fantasy series takes us into the magical world of Tsufana--a place where wizards and dragons reign supreme. These lands, however, face a grave crisis: Vlad, a famed Wizard hailing from the prosperous lands of Lispen, has defected, and now wields his magics with a dark purpose. In his quest for an unfathomable dark power, he has cursed the world and its inhabitants, transforming them into monsters and various other forms of demonic entities.
You take control of two siblings from the town of Ziazu. Mysteriously surviving their hometown's collapse under Vlad's curse, they set out with help from a brave knight and a well-renowned sage to end the evil wizard's vile curse and restore peace to the land.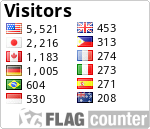 Latest Blog
Completed

RPG Tsukuru 2003
06/30/2012 12:28 AM
08/06/2022 12:07 AM
01/05/2013
288653
42
4623