Add Review
Subscribe
Nominate
Submit Media
RSS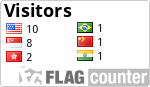 The Concept
I'm making a game where you create your own monsters and battle them against other creators (or Makers, as they're called). This is a remake of a failed project that I intend to finish it this time. I know this isn't a groundbreaking game, but I figured folks would be interested anyway.
The Story
You play the role of Aron/Eryn (more this in
Cast
), a young orphan living in a cabin in the forest with your grandfather Oron, a world-class Maker.
While you're away at the Fusion House creating your first Monstruct, your grandfather Oron is approached by three shady characters (2 men and 1 woman)named Johl, Cirt and Vayn. He welcomes them into his and, after a light lunch, asks how he can help them. The leader, Vayn asks if Oron would be willing to share his Maker Formula with them and even offers to pay him handsomely. Oron refuses. As you return home with your new friend, you find him being threatened by the group. You ask your grandpa what's happening; he tells you to run. A battle ensues as Oron keeps them busy while you escape. You run away as an explosion booms behind you blowing you into a tree. You lose consciousness.
A young girl/boy finds you and takes you home. You wake up in a room you don't recognize and find out that you've been brought back to the Fusion House you just came from ealier. The owner says his niece/nephew, Flix found you in the forest passed out two days ago. You ask if your grandpa is there as well and the owner tells you the news that he was found missing, his house a complete ruin. The owner says you can stay with him and Flix, as you mourn your loss.
Later, you and Flix go to your house to find any clues to your grandpa's whereabouts. There you see a figure cloaked in black staring at the wreckage. As you walk closer you hear whispering.
"I'm sorry, old friend. I wasn't there in time to help you..."
He turns around just as you approach and you question him about Oron. He promises to tell you if you have a Melee with. After the battle, he speaks with you briefly and he leaves; you and Flin continue on your search. A flash catches your attention. Out of the corner of your eye you see a package with a letter with you name on it under a floor board. You open it and you read it. It asks you to meet your grandfather at Sunshine Island Resort.
You fold the note back and get ready to leave, determined to finish what Oron started, no matter what.
Now you embark on a journey to complete your grandfather's work. You'll face may challenges, fierce beasts and see great things that will change you forever--all while creating Monstructs of your own and avoiding the three people who attacked your grandfather.
But who was that man at Oron's house and what was his relationship with him?
The Cast
Aron/Eryn(Hero)


Gender: Male/Female
Caste: Unknown
A young orphan traveling the world trying to finish your grandfather's work.
Oron(Missing)
Gender: Male
Caste:
Soil
A Master Maker who was creating a masterpiece when he was attacked. He disappears after battling the Malicious Trio.
Flix(Friend)
Gender: Female/Male
Caste: Unknown

He/she is a friend of yours ever since you were little. His/her uncle owns the Fusion House you use early in the game. Flix goes off to challenge the Makers at Grand Circle to become Champion.

Johl (Leader of the Malicious Trio)
Gender: Male
Caste:
Ember
Cold-hearted and burning with ambition, he destroys anything in his path. No one knows why he wants Oron's new Monstruct designs. But he's going to get them regardless of the cost.

Cirt (Member of the Malicious Trio)
Gender: Male
Caste:
Metal
A quiet man with no real moral compass. He'll follow anyone as long as their goals interests him. Not even his partners know that much about him or his past.
Vayn (Member of the Malicious Trio)
Gender: Female
Caste:
Gem
A natural beauty with a penchant for all things glamorous, she brings a lady's touch to the group. Totally in love with Johl, she'd do anything and everything he says without question.
Stranger(????)
Gender: Male
Caste: Unknown
While you may know nothing about this mysterious man, he seems to know everything about you and you grandfather. Who is he?
The Setting
In the distant past, a young alchemist was working with a formula for water transmutation, accidentally mispronounced something and created a living being. Thus was the first Monstruct born and the world was changed forever.
Now alchemy is the power that shapes the world. Many deadly illnesses are cured with a pill and everyday problems are solved with ease. People even move from place to place in an instant. In the midst of it all are the Makers, men and women gifted with the ability to create Monstructs. Some use them for work, some for companionship, others for glory. But everyone knows that these mysterious creatures are apart of their lives.
Castes/Aspects
Each Monstruct is derived from nine Castes split into three Aspects of creation.
Aspects
Element (The vital power of the natural world)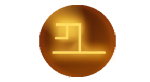 Soil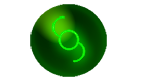 Breeze
Ember
Tide
Mystic (That mysterious force that guides the hearts of living creatures)
Halo
Aura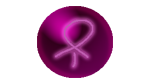 Umbra
Form (Those things used and shaped by the hands of man)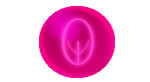 Gem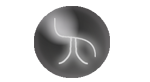 Metal
Each of these categories have their own traits and weaknesses which will be explained later.
The Features
Choose your gender (you have a choice of being a boy or girl)
Minigames (win hard to find items)
Missions (send your creations on jobs to gain great stuff)
Tournaments (Challenge other Makers to be the best!)
Monstruct Creation (the coolest part of the game XD)
Battle Tile System (turn the tide of battle with a flip of a tile)
Enhancement/Synergy System (transform your creations with items or fuse them to make an even stronger one)
Side Quests
Active Day and Night System
Calendar System(certain events occur depending on the day, week or month)
I'm currently trying to create a PvP System for this game(This is the hardest part)
Gameplay
The game will be broken up into 9 - 10 chapters, each with a mini-boss and a boss to complete it. Along with puzzles to solve as well.
!!!NOTE!!!
IF YOU'VE DOWNLOADED THE MINIGAME DEMO AND FEEL YOU'RE STUCK, JUST TOUCH THE BLUE CRYSTAL BALL AND YOU'LL GO TO A RANDOMLY CHOSEN MINIGAME. THANKS AGAIN!!
Latest Blog
Production

RPG Maker XP
03/02/2013 07:26 AM
12/29/2017 02:23 AM
N/A
34961
22
280