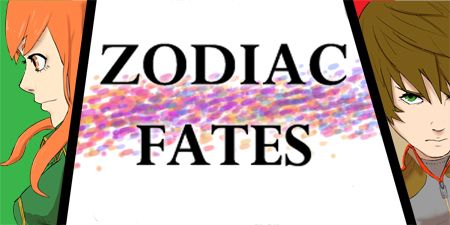 Add Review
Subscribe
Nominate
Submit Media
RSS
Zodiac Fates
(working title) is our first title, a traditional RPG currently in the development stage. In order to get things rolling, we've divided the project into several manageable chapters and are working to finalize and showcase our efforts in an alpha release, which will hopefully be enough to give a taste of what kind of game it will be. Ideally, we'd like to be working on it full-time, and with your support we can make that happen! So please subscribe and follow our progress as we release more of the game!
See our web page for information:
Story:
17 years ago, the stars rained down on the world of Astros, causing untold devastation and chaos. The meteor shower, which would come to be known as 'Starfall', forever changed the balance of power on Astros. Faith in the gods quickly waned, and once-proud temples now stand as desolate reminders of a bygone era. Pulled into events beyond their control, two young adults must set out on a journey to rekindle humanity's fading hope.
Remi
(age 17): A naive and optimistic girl, raised in the village of Cantus. Curious to a fault, her inquisitive nature often leads to trouble.
James
(age 19): Remi's cynical and bookish counterpart, he tends to rely only on his mind and his axe to solve problems.
Our Alpha build will be divided into two phases:
1) First Phase: The demo build; a snapshot amounting to about half of the first chapter.
2) Second Phase: Includes the entirety of the first chapter.
Please note that we are currently still in the first phase of development. That is to say that the game is still VERY alpha, and all current graphics, game-play mechanics, dialogue, etc. (read: everything) is subject to change.
This process will be a whole lot easier with feedback from awesome people like yourself!
To sum up... any feedback or interest would be greatly appreciated, and hopefully with your help we can make this into a fantastic full game!
Latest Blog
Production

0 of 2 episodes complete

Commercial

RPG Maker VX Ace
07/30/2013 01:54 AM
02/21/2014 12:24 AM
N/A
31803
23
303