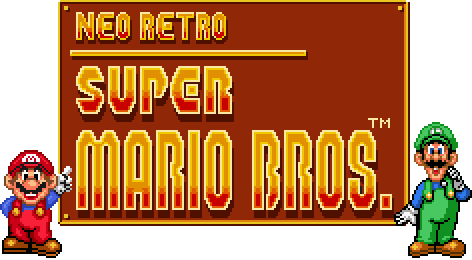 Add Review
Subscribe
Nominate
Submit Media
RSS
It has been a while since the world-famous protector of the Mushroom Kingdom, Mario, and his brother, Luigi, have thwarted the plans of the nefarious King Bowser Koopa in taking over the Mushroom Kingdom. The kingdom's denizens and its ruler, Princess Peach Toadstool, breathe a sigh of relief as the Mushroom World quiets down from its ongoing war against the Koopas. As long as malicious hearts exist, however, peace will always be short-lived.

On a seemingly regular night in the Mushroom Kingdom, Princess Peach and Mario converse with each other among the beautiful starlit sky. Suddenly, a huge comet crashes down with a mighty force, and several, sparkling crystal debris scattered throughout the land. At first, neither Mario nor the Princess could make anything out of what occurred, until an excited Toad caretaker rushes in on their meeting with some exciting news. According to legend, a giant comet known as the Miracle Orb will scatter several crystal balls upon crash-landing, and anyone who finds the crystals and revives the Miracle Orb will be granted a wish. Intrigued by the legend, Princess Peach asks Mario to collect these crystals for her. Mario accepts his new task, and after enlisting the help of his brother, Luigi, the Mario Bros. set off to retrieve the crystal balls.

Unfortunately, the legend of the Miracle Orb was no longer a secret between Peach and the Mario Brothers. One of Bowser's spies reported the news to the Koopa King, and now he has unleashed his legion of monsters across the Mushroom Kingdom in search of the crystals. Mario's quest is about to get tougher from here on.



--------------------------------------------------------------------------------

Neo Retro Super Mario Bros. is a Mario Bros. fan game with a classic flare, developed in SMBX. Jump, duck, and bounce through 33 levels to retrieve the crystal balls and foil the plans of King Bowser Koopa!

The full version of the game will come with two downloads: One with SMBX and one without. There are no gameplay differences between the two, but the SMBX version will be useful for those who do not have the program. Otherwise, extract the folder in the upcoming download into your "worlds" folder in SMBX, just like any other episode.

This game is intended to capture the essence of the SNES version of Super Mario Bros. with a few twists. It IS designed to be Nintendo Hard, though, so beware! (but still have fun!)

Progress:
(These are mainly estimates)
Levels: 100% Complete
Graphics: 100% Complete
Cutscenes: 100% Complete
The Makerscore I'll get for this: ???
Latest Blog