Add Review
Subscribe
Nominate
Submit Media
RSS
Game entry for the All Hallows' Event 2013
Theme: survival horror
Synopsis
It all ended in a night of terror for Scarlet. All she could recall was her stepfather, brandishing the hunter's knife that he had tried to kill her with, then the fall that blackened all reality in an instant.

She finds herself waking up in a hospital where all chaos had broken loose, and now must piece together what happened while avoiding the possibility of her stepfather finding her to continue what he had failed the night before -- kill her.
Characters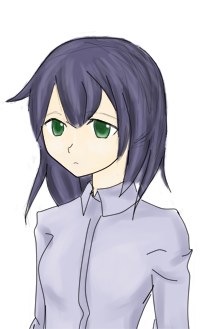 Scarlet Holder
- The protagonist of the game. She wakes up in a recovery room confused and worried. No one seems to be around, and she doesn't know where she is. all she knows is that she has to find help, and fast.
Dr. Basil Frederick
- He is a 42 year old doctor who attempts to help the protagonist through her predicament.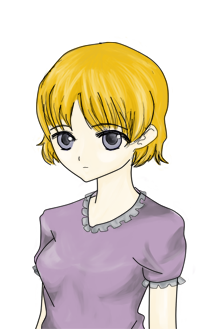 Quiet Girl
- A young girl who never utters a word throughout the game. She follows the main character around the hospital for unknown reasons.
Features
- Interactive puzzles (clues, combinable items and some quick thinking)
- A simple menu layout in which items and tools are used to trigger events
- A chase system to keep people alert through the course of the game
- A hide system that let's you chose when you would like to stop hiding
- A hint system that help players find items and important objects when stuck
- 1-2 hours of game play (most probable estimation)
Controls
- Use the arrow keys to move your character around
- Use the spacebar to interact with items / objects
- Hold "shift" to run, press "x" to open up your inventory
Credits
* Story

- Isis

* Scripts

- Aeri Sicher
- Galv
- Hanzo Kimura
- Lemony
- Modern Algebra
- Moghunter
- Nelderson
- Victor Sant

* Resources

- Ameblo
- Ayene
- Decandenttia
- Elements
- Enterbrain
- Evil Eagles

* Music and SE

- Craigmusicchannel
- Elgronbo
- Swuing
- Yoyodaman234

* Artwork

- Zodiac Kleis
Latest Blog
Completed

RPG Maker VX Ace
10/22/2013 05:42 AM
04/28/2022 03:36 PM
10/31/2013
245775
65
17930