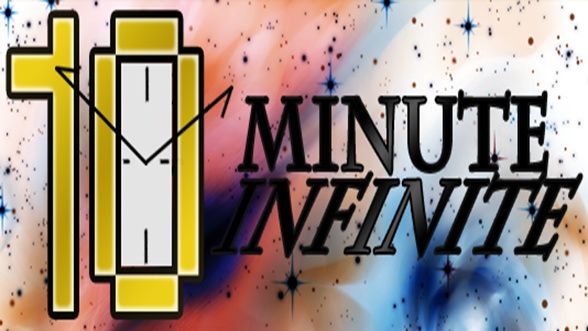 Add Review
Subscribe
Nominate
Submit Media
RSS
The world is ending in ten minutes. You must use that time wisely to gain levels, recruit allies, and find better equipment. Yes, this is based largely on Half-Minute Hero, but it explores the concept of a one-time run. Once the time is up, that's it. You're done.

Features:

No random encounters--all battles are storybound.

Unconventional level grinding: Levels aren't gained from experience netted from battles. You must help out various NPCs or solve complex problems, thus boosting your power.

Strategy: Reaching level 99 in ten minutes is absolutely possible, but can you do it? Can you top that with getting all of the best equipment available?


Player Ranks: There are a total of three. If you beat this game, feel free to comment with your end rank; I'd love to see!

Puzzles! I can't explain what kind, as that would be a spoiler. Play to see for yourself!

Numerous NPCs that inhabit a world constructed from allusions, idiosyncrasies, and other bizzare phenomena.

On the surface it may be a silly world with a bumbling villain, but is that the true nature...?
Latest Blog
No blog entries have been posted yet.
Completed

RPG Maker VX Ace
10/27/2013 08:37 PM
02/22/2015 11:05 PM
07/29/2013
17551
5
288