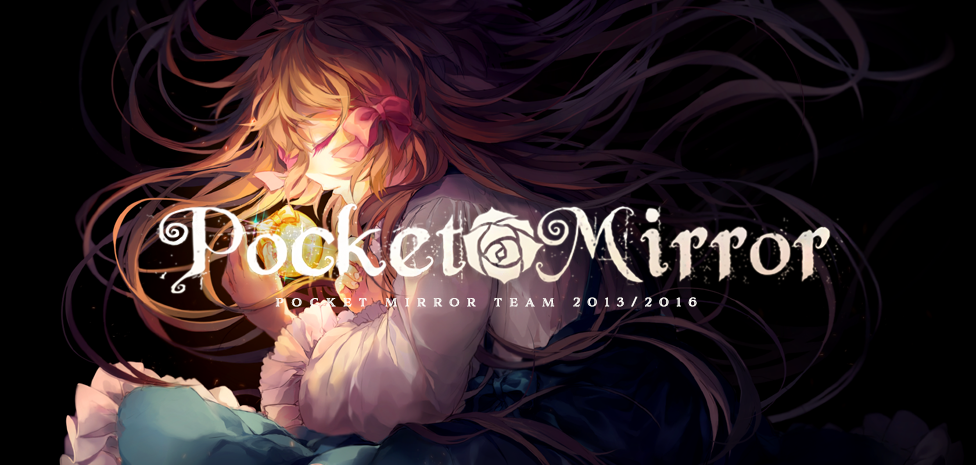 Add Review
Subscribe
Nominate
Submit Media
RSS
The newest build of the game! Some issues with the BGM have been fixed!
Thanks for downloading Pocket Mirror...
This download is hosted on another server other than rpgmaker.net, please click the button below start the download.
Users who like Pocket Mirror, also like...
Game
Rating

Nightmare of The Snow 雪の悪夢

Completed

From a cold ritual, a freezing curse was born... ~寒い転生から、氷結呪いが誕生~

2 reviews

13799 downloads

Ara Fell

Completed

by BadLuck

A 16-bit era, Japanese-style roleplaying game set in a magical world floating above the clouds.

7 reviews

4351 downloads

Celestial Faith -Elythia's Curse-

Production

by SeraSoft

Celestial Faith is a project made with rpg maker vx ace by a small group of indie game developers.

0 reviews

Mica: Apoptosis

4 of 9 episodes complete

by Kirroha

A horror game about delusions, blissful ignorance, and the depraved acts that humans do in the name of love.

1 reviews

12085 downloads

Mama

Production

by masogray

"Abby, Abby, Abby, you deserve no mercy. Why would a murderer such as yourself—someone who wants to kill her own child—be allowed to escape this little hell I've created?"

0 reviews

1109 downloads