Add Review
Subscribe
Nominate
Submit Media
RSS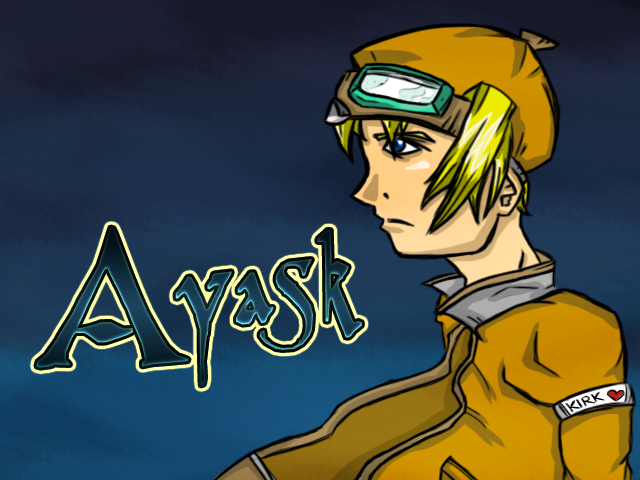 Title:
Ayask
Engine:
Rpg Maker 2000
Genres:
Suikoden-like / Old School
Status:
Completed, but currently in translation
Year:
2009/Updated version released in 2013/English version coming in 2014
Download :
Not now
Story:
In a starry sky, a ship navigates the dark ocean.
Misk, captain of the crew, desperately searching for his missing sister. However, during his research, him and his crew are drawn unwillingly into a new galaxy. Misk wakes up, lost and alone, surrounded by wildlife. Now on a planet named Ayask, Misk finds himself playing an important role in a upcoming war of this new world.
War, love, friendship and betrayal await you in this adventure.
What to expect:
If you are a fan of Suikoden(by Konami) or Legion Saga(by Kamau), you will probably like this game. The gameplay is really similare to the Suikoden series.

Ayask offers:
- 53 recruitable characters
- 5 wars
- 3 duels
- 2 mini-games
- Various customization systems
- 3 different endings
- 8 to 10 hours of gameplay
The game is completed, but only available in French. Im working on the english translation right now and I hope to release the game in June 2014. My english is far from being perfect(even my french lol), but I will try my best to be the more accurate possible.
Latest Blog
No blog entries have been posted yet.
Production

RPG Tsukuru 2000
02/17/2014 09:56 AM
04/12/2015 08:10 PM
06/01/2014
12033
16
0