Add Review
Subscribe
Nominate
Submit Media
RSS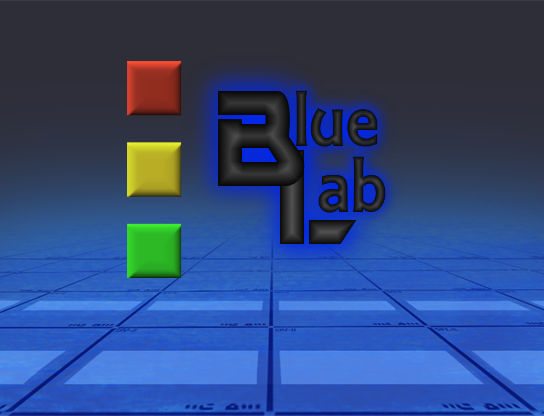 Play as Jean Valentino, an ex-army Lieutenant turned Chief of Security at the Blue Labs, and return to your military training to once more save your genius wife/husband from the terrorist organisation who intend to use both them and their inventions to further their goals. After five years of peace remaster old weapons, take up new ones and using a combination of Stealth tatics and Puzzle solving (Hacking), protect the Blue Lab and all that lies within.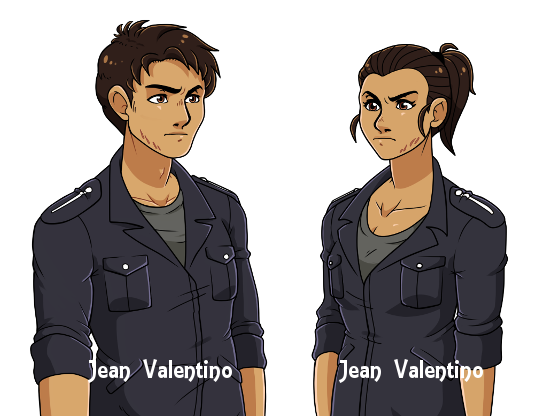 An ex-army Lieutenant, he left the service due to his disillusionment of the system and burgeoning 'stability' issues (or so his Shrink tells him). He met his now wife on his last mission with the army, and when she too left the employ of the government he followed her to a private lab, becoming one of the chief security guards.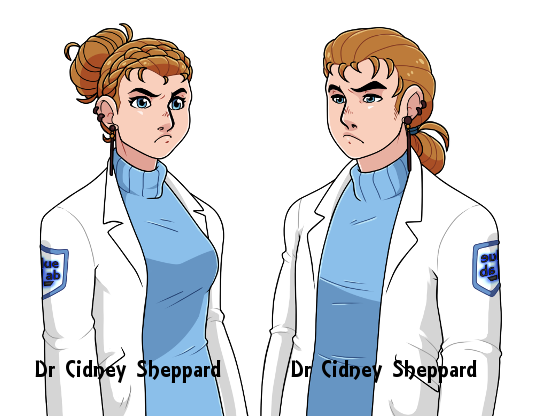 A scientist whose research into alternate energy sources and their uses brought her to the attention of the government, who comissioned her to work with the military on some new weapons. She was kidnapped by a militia terrorist organisation, where she met her now husband when he was sent to rescue her. She left the government employ, taking a job at a private lab, where she can continue her work on energy sources without threat of further kidnappings.

Stealth: The aim of the game is to avoid getting into fights with the terrorists as much as possible, so stealth will play a big roll.
Alert System: This determines how Alert the Guards are to your presence. Getting into fights can increase the Alert Level, as can the use of various weapons and skills during a fight.
Fights can be triggered by;
Line of Sight: A Guards 'Line of Sight' is defined by a faint white cone. Stepping into this Line of Sight will trigger a fight with the Guards.
Kill Zone: Soldiers patrol a 'Kill Zone', stepping into one will trigger a fight, the Soldier does not need to be facing you.
Scent Terrority: Dogs are confined to 'Scent Terrorities', if you step inside one the Dog will immeadiately try to locate you. If they touch you it will trigger a fight.
Hacking System: Because I don't want to leave Cidney playing the damsel in distress too much, she gets to play too by solving various puzzles throughout the game to either undo hacking by the terrorists, or hacking into their systems herself to wreak havoc.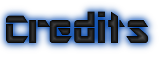 Non Commercial
Graphics;
Kain Logan – Soldier & officer Sprites
Lunarea – The Jungle Dirt, Vine, Tree's and flowers
PandaMaru – The Jungle Tree Autotiles
Commercial
Graphics;
Enterbrain – RPG Maker VXAce, including all resources therein
Celianna – Futuristic Tileset
– The Huts in the AAG Base Camp (Commercial use paid for)
Lunarea – Zombie Graphics Pack
Fungii -- Busts of the main characters.
Music;
Joel Steudler – Modern Music Mega Pack
Scripts;
Yanfly
Core Scripts (Main and Battle)
Message Script
Battle Command Script
Skill Cost Script
Movement Restrict (regions)
Neon Black
Variable Pictures (as available in Celianna's Rural Tiles)
Additional
RPGMaker Forums – For the wonderful HELP sections
Needles : For much needed help with the Guard Torch System

I have made the decision to go with the option to choose your gender at the start of the game. Eventually, when the game is finished (probably after the month is up) I will also be adding the option to choose the gender of Cidney Sheppard as well, so you can decide if your character is straight or gay/lesbian. Because I personally enjoy options like that in game.
I have decided to implement my own evented Menu System to better fit my own style of the game. Screenshots above. It's not completely finished yet, but I'm making great headway.
I am keeping a blog of my progress should anyone be interested;
http://forums.rpgmak...g/145-blue-lab/
(I don't know how to load the blog direct to this page)
Latest Blog
No blog entries have been posted yet.
Production

RPG Maker VX Ace
06/10/2014 08:22 AM
07/01/2014 07:07 PM
N/A
13702
5
91