Add Review
Subscribe
Nominate
Submit Media
RSS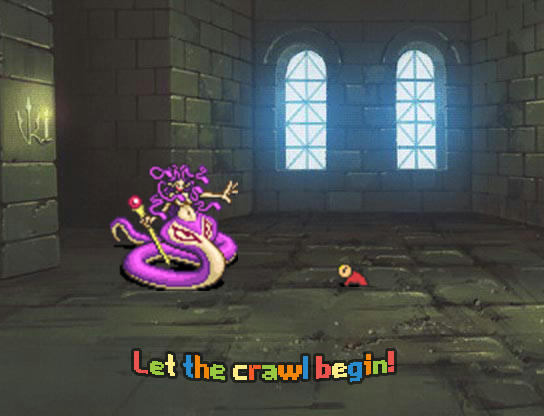 In a world of monsters and kings there is a legend of a great evil that appears every 500 years to ravage the countryside. It is at this time that a hero appears bearing the mark of light to quell the darkness and return peace to the lands. It is an ancient tale that has been repeated time and time again without change. Until one day the evil returns...20 years earlier than normal. The search for the hero begins and the people scour the lands until they find their champion with the mark of light...in a crib. Can the hero of light stand a chance against the forces of darkness in this state? That all depends on you.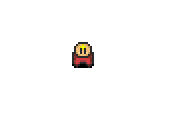 This is you. The Hero of Light. You must use your wits, skills and fast crawling to conquer the dungeons and defeat The Darkness.
D is for Dungeon is your classic dungeon crawler with a few twists. Enemies await you around every corner.
Preparation is key as one wrong move or point in the wrong stat may lead to certain doom. That is until you respawn and respec your characters.
Failure is only what you make of it in this world so experiment as much as you want. Find the layout that works best for you.
Features:
-Active Time Battle System with up to 4 party members. Use your wits to act before the monsters do.
-3 different difficulties. Choose "Casual", "Hardcore" or "Grinder" to fit your play-style.
-Make the characters all your own by customizing all the parameters each level and choosing up to 66 skills to equip.
-Choose your allies wisely from among 12 unique classes from "Armsmaster" to "Pyrolancer" to "Sentinel".
-Traverse 25 floors in 4 unique locales crawling with treasures, monsters and puzzles.
-No random encounters. Monsters roam the floors and chase the player when they spot them.
This is my first completed RPG Maker game and submission for the Humble Bundle Indie Contest.
It should take you a good afternoon to finish on the harder difficulties.
Have fun! I know I had a lot of fun making it.
Latest Blog
Completed

RPG Maker VX
06/30/2014 07:49 AM
04/15/2022 10:29 PM
06/28/2014
128680
42
3098