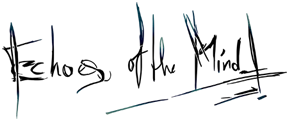 Add Review
Subscribe
Nominate
Submit Media
RSS
This demo includes only a battle system demo, it was released in 2007. You won't see storyline or the updated hand drawn maps here.

Echoes of the Mind features an action battle sytem that tries to emulate classical action rpgs, such as Secret of Mana or Zelda.

Several aspects of this demo are getting revamped. For example, enemy projectiles and sprites, animations and collisions.

This demo features:
1 type of enemy (you can fight up to 5 instances of the same enemy)
4 spells per character (the final engine will feature up to 15 spells per character)
several items

There's a small tutorial in-game on how to fight, no RTP needed!

Let me know your thoughts.
Thanks for downloading Echoes of the Mind...
Your download should begin shortly, if it doesn't, click the button below.
Users who like Echoes of the Mind, also like...
Game
Rating

Alter Fantasy The Fourth Age

Production

by Sphere

Turn-based fantasy RPG heavily inspired by Final Fantasy IV.

0 reviews

16 downloads

PROJECT: LOVE + CAFE

5 of 5 episodes complete

A more mature and light-hearted version of semi-anthology video game based on stageplays by Dr. Joem Antonio

0 reviews

43 downloads

Runic Cipher

2 of 10 episodes complete

by Runic Cipher

An old school JRPG with a refined style.

2 reviews

171 downloads

Cosplay Crisis

Completed

by Puddor

Identity- what defines the real from the fictional? Play and find out!

5 reviews

4043 downloads

Moon Children

Production

by elduator

A SRPG about trying to defy ones fate, even if it means to face death itself.

0 reviews