Add Review
Subscribe
Nominate
Submit Media
RSS
Welcome to the project page of Twell. A project that I have started back in 2012 and was released on January 13, 2023 and on Steam on March 21, 2023. It's not a story based game, it's an action adventure game.
This fantasy adventure is about you as a player waking up in this world named Twell. You don't have any memory from before and the only thing you can do now is explore what this world has to offer.
You will explore 8 unique dungeons, discover many secrets and visit multiple populated locations.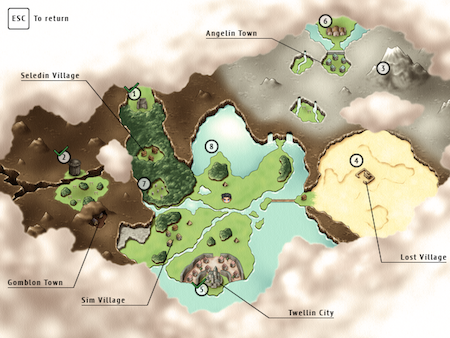 Quest items
The Q-item will be used in a lot of situations throughout the game. They will help you solving puzzles and reach certain areas. You can use a Q-item by pressing the Q key on your keyboard. You can use the Q+Shift keys on your keyboard to quickly change your Q-item. There will be 6 different Q-items, here are just a few examples:
| | | | |
| --- | --- | --- | --- |
| | | | |
Change your character
The look of the character depends on which equipment you have. All combinations are possible and in some situations you need to equip older equipment.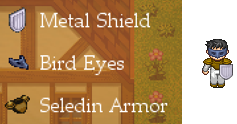 Side quests
At the start of the game, you can see all the side quests in the start menu. Once a side quests has been completed, they will be marked as completed.
Battle Mode
Some extra challenges can be found in the Main Menu. You can unlock new challenges through your adventure. (Or buy them after you finished the game.)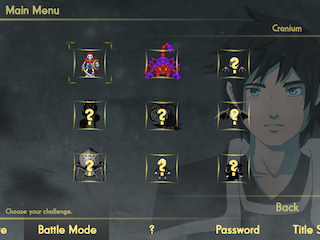 Exclusive Twell sprites
This game has some unique sprites made by
Avee
. All enemies, big bosses, a full icon set and much more have been made for Twell.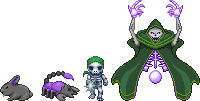 Latest Blog
I'm still hoping more people will play the game. That's why I was prepared by adding passwords to the game. This password was ment for those who wanted to start Hard Mode or just wanted an easier start.
Use the password
START001
to receive 3 Red Potions. Each potion will heal all of your health. You can only use this password before starting your adventure.