Add Review
Subscribe
Nominate
Submit Media
RSS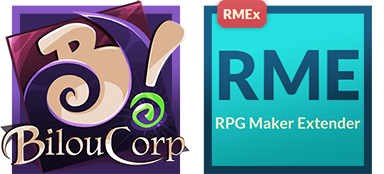 BilouCorp
&
RMEx
(FR) presents: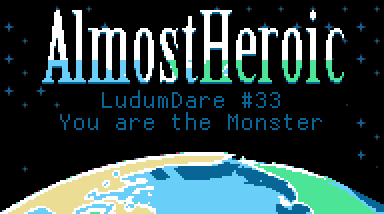 Almost Heroic
, a very short game!
Made in 72 hour
, for the
Ludum Dare Game Jam #33
!

Play as Alex and save your lover Arianne who got kidnapped by
the evil emperor! He wants to marry her!
Hurry up, grab your sword and get her back!

Created for Ludum Dare #33, "Almost Heroic" seems to be a classic
NES like J-RPG with a basic plot. Under its appearance, the game
denounce naively some videogame usual but harsh behaviour.

Ludum Dare
is a "Game Jam". The purpose is to spend a
weekend creating a game based on a theme suggested by the
community. Ludum Dare events take place every April, August
and December.
We decided to participate in the
August 21st-24th session
...
...just 1 hour before the announcement of the theme! :D
Thus, we created this unpretentious little game, together on
skype/slack/github, deep into the very hot conditions of the
game jam!
The theme of this session is
"you are the monster"
, we
were all agreed to do a more subtle game than "control a monster".
So we put our heads together for a small simple idea based on
the clichés of the RPG, twisted into an original ending. :)
All the graphics/sound/music is original and have been done
during the jam session!
See the Ludum Dare entry!

*
Joke
(@BilouMaster) - Graphics, Sound effect, Mapping 
*
Nuki / xvw
(@nukiFW) - Mapping, Programing, Writing 
*
Zangther
- Programing (Battle system) 
*
Neha
- Musics

Our team is composed of members of the development team
RMEx
.
The few systems that we had the time to create (menu, quest journal,
battle system, credits) have been programmed in event, with some
RME event commands
... No more! :)
We hope you will have fun!
Latest Blog
No blog entries have been posted yet.
Completed

RPG Maker VX Ace
08/31/2015 10:48 PM
05/30/2023 01:45 PM
08/24/2015
26281
11
473