Add Review
Subscribe
Nominate
Submit Media
RSS
These are the list of heroes of Phantasia 6.
Zack
Full Picture: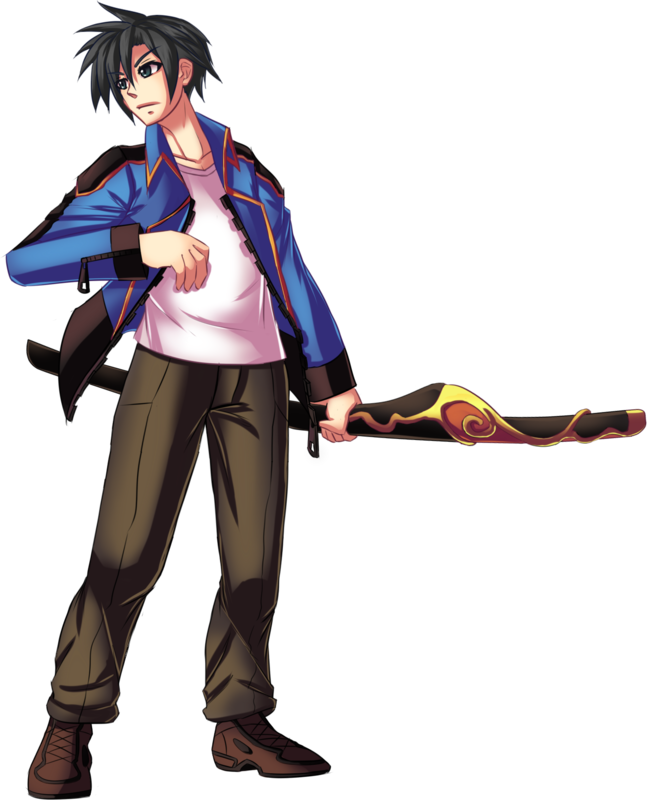 Age
: 24
Weapon
: Katana
Description
:
Zack is a student at the Lurnian Academy, he has taken up classes on historic backgrounds and people. Thus he has become incredibly knowledgeable about the events of the past. He is usually friendly and helps those who require it, though it would seem he's very selective on who he gives it to. He studied under the Rokusho Style School up until a terrifying incident which made him quit the school, so he instead focuses on reading up on history, and using what he learned at the school for self-defense. Zack goes with Mirian to find the incarnates in the hopes of finding out what occurred that moment when his life was shattered, and mend what was broken, even if it means using others to accomplish that goal. But deep within' him lies a dark voice that aids him and gives him ill-fated warnings that may either save the world, or destroy it.
Mirian
Full Picture: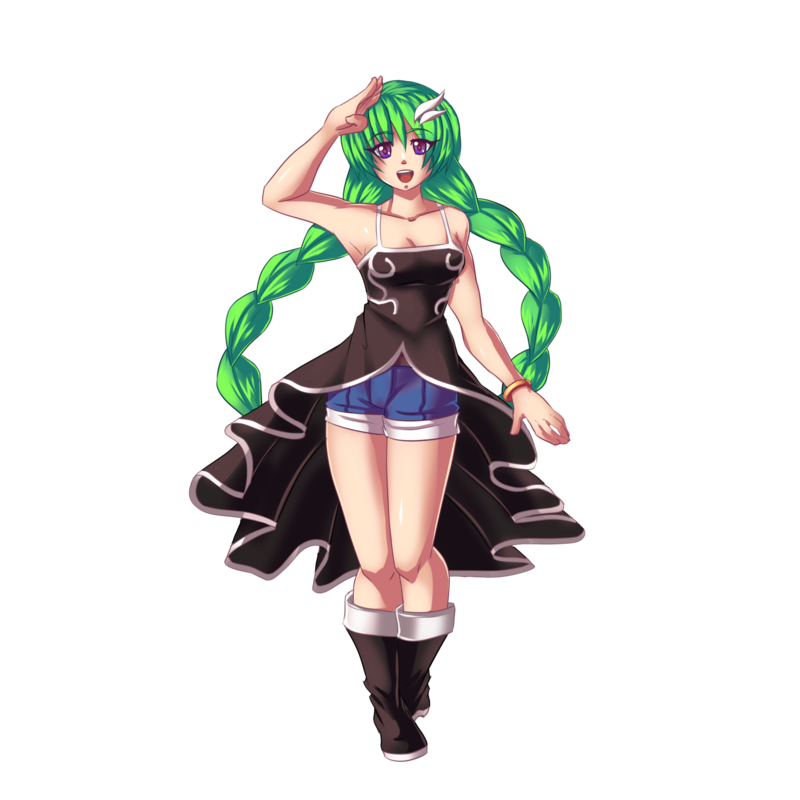 Age
: 23
Weapon
: None
Description
:
Not much is known about Mirian, except she comes from the newly built advanced city of Hephaestus. Upon meeting with Zack, she says "We meet again." Although Zack has never met this woman before. But she quickly becomes involved in Zack's life as he wants to help her complete her true mission of restoring the lost power of the elements to Gaia, if not to further his own ambitions. She likes to poke fun at people of their flaws and is often blunt about everything she says, but is also known to hide a lot of secrets which will end up hurting everyone around her.
The Elemental Incarnates
The Elementals, who once protected Gaia and helped provide heroes of the past with guidance and strength, also became reborn into normal humans and demi-humans. Each of their incarnations represent the element they were associated with.
Yumi
Full Picture:
Age
: 24
Weapon
: Spear
Description
:
Yumi is the incarnation of the Water Elemental, Undine. Yumi also happens to attend the Lurnian Academy, like Zack. However, Yumi has taken up political affairs to help her become a politician for the Lurnian Government. Outside of politics, she is often seen at her hometown helping her father in the fishing trade. She has a very intuitive personality and is usually calm about most things, but whenever she is frustrated and people see her frustrated, she often apologizes for her out-of-turn behavior, some have begun speculating that her true feelings are behind her frustrations.

Silva
Full Picture:
Age
: 23
Weapon
: Dagger
Description
:
Silva is the incarnation of the Wind Elemental, Sylpheed. Silva is not a serious-minded individual, as he takes most of what he receives in stride. Silva also tends to be very insensitive towards people, often giving bad first impressions. He is extremely paranoid about becoming close to people as he doesn't want to experience the feeling of betrayal ever again.
Fran Carnelia
Full Picture:
Age
: 19
Weapon
: Gloves
Description
:
The incarnation of the Fire Elemental, Framberge. Fran is a demi-human who lives in a mountain village along with her fellow demi-human brethren. She has become a disciplined fist fighter in the Carnelia Fighting Style, courtesy of her father. She respects her father highly, and would not want to disappoint him or make the school of Carnelia look bad. Because she grew up in a sheltered life and is oblivious to the decisions she makes, she is often poked fun at by Yumi which results in the two of them clashing.

Valerie Milheim
Full Picture:
Age
: 23
Weapon
: Heavy Swords
Description
:
The incarnation of the Earth Elemental, Valkyrie. Valerie is an officer of the Lurnian Military. She was transferred to a special elite operatives due to special circumstances, her prowess with heavy swords are extraordinary. She is very stubborn about her way about doing things, and that line of thinking usually puts her at high tension with her co-workers. Valerie has been known to have a severe fear of heights.

Mary
Full Picture:
Age
: 30
Weapon
: Pistols
Description
:
The incarnation of the Light Elemental, Virgiam. Mary is usually seen from town to town doing errands for people and helping out anyone who's in need of help. Her personal quota is to help at least 3 people a day. Some have speculated that she's doing all of these good deeds to hide her dark past, others say she is a saint. But her true reasoning behind her actions will soon surface.
Carl
Full Picture:
Age
: 17
Weapon
: Bracelets
Description
:
The incarnation of the Dark Elemental, Shade. Carl has lived in the slums of the big city of Hephaestus most of his life, so he has been given a rough upbringing. But he learned to cope with his surroundings easily. He's also incredibly intelligent, but never uses said intelligence for anything good, seeing how he's constantly in the slums. He also possesses the strange ability to cast other elemental spells. Nobody knows how he is able to do so. Some dismiss it as having the knowledge to do so. Nowadays he is seen hanging around a gang causing mischief for the people of Hephaestus, if only someone could steer him on the right path...