Add Review
Subscribe
Nominate
Submit Media
RSS
LusianL
In collaboration with
MAKERANDO
Present
This game is in Italian and English!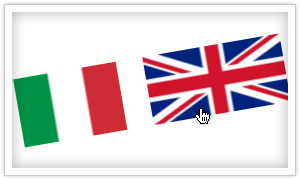 Plot
Wild is a kid with inhuman strenght and powers!
In his heart sleeps the spirit of Udug the Lion, king of the warrior spirits created by the goddess, Angleasasi. Once defender of the earth, he became corrupted by evil forces, before he was stopped by a powerful magic spell.
But now the Lion has awakened once again, in the heart of our little hero, who will do everything to stop him!
We'll accompany Wild in his adventure to become stronger!
In our jurney we'll meet good friends such as Gallis, Bomerik and many other amazing characters like Eugen, Guguba, Spanciai, Mr.Strippozza and many more, wile we help Wild taking on his trainings.
Lots of action!
Lots of games!
Lots of animations!
Are you ready to enter the world of Wild Rage?
Gameplay
Wiild takes rpg maker controls to the next level!
Running, Jumping, Climbing and Combos are the key!
OPEN
Menù game
1)Item menù
2)Quest
3)Records
4)Save System
5)Exit menù
Battle = Chain system
Action in real time!
Options
This game has the choice of level images of great Italian artists!
1)Piclet
2)BlueMind
Latest Blog
Production

RPG Maker VX Ace
10/20/2016 02:50 PM
01/06/2019 11:18 AM
N/A
49125
33
334