Add Review
Subscribe
Nominate
Submit Media
RSS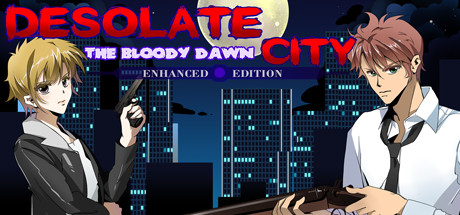 Language: English, Spanish, Simplified and Traditional Chinese
Version: 3.8
System: PC (Windows, Linux, Mac OS X).

>> Desolate City on Steam
THIS IS... DESOLATE CITY!

Desolate City is an ARPG survival-horror game. In this adventure, the plot is gradually discovered and you can find additional information to complete the story.



And... What can I find interesting in this game?



* Experience a new story of survival-horror in an original Action RPG
* Completely original graphics (pixel art and illustration)!
* Own OST, developed by Patrick de Arteaga
* 4 possible different rankings at the end of game
* 3 different main characters
* Find all kind of items, including firearms!
* Multiple sequences
* Fight against normal enemies, special enemies, semi-boss, boss & special boss

New features of the enhanced edition:

* Menu system
* Improved scenes
* Improved languages and new languages to select
* Tutorial about game controls
* Normal and hard mode
* Better resolution (24 bits)
* Compatibility with Steam
* Cross-platform

VOICE ACTING

English
*Lisa Elmer:

Annie Quinn


*Lisa's Boss:

Patrick M. Seymour


*Johnny:

Chris Thurman





THE PLOT



It seems a normal day in the small city of Gray Bay, but in a few hours chaos spreads everywhere.

The test of an experimental virus project have made a reality, but not in the way they've expected.

The virus has spread beyond the city due to an explosion and now you have to survive to the Maniacs: infected people who kill in an uncontrolled way.




MAIN GOALS



Discover the story happened in Gray Bay and survive all kind of enemies.

Latest Blog
Completed

Commercial

EasyRPG
06/24/2017 01:25 PM
09/11/2020 11:52 PM
06/24/2017
29580
7
0