Add Review
Subscribe
Nominate
Submit Media
RSS
First of all there is already a book VII but this I'm sure has absolutely nothing to do with it.
Basic Info
HERE IS THE AWESOME ANIMATED LOGO YES IT IS ANIMATED AND VERY CRAPPY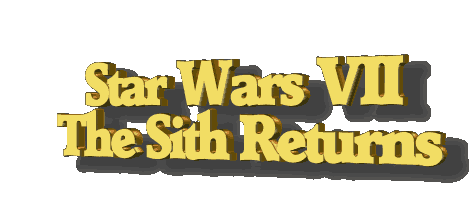 Star Wars VII The Sith Returns (yes I know a very cheesy name) is a game made by Game Guy's Projects.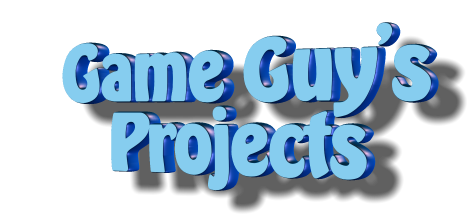 The main reason I'm making this is because I'm getting paid $30.00!
It uses a unique Action Battle System made by the all famous Blizzard!
Star War VII will have quite a few characters. You'll get to choose from the Good Side or Dark Side. Here are the characters so far.
Good Side
Luke Sky Walker
Han Solo
Princess Leia
Yoda
Chewbacca
Obi Wan Kenobe
Rebel

Dark Side
Darth Vader
Darth Maul
Darth Sidious
A New Sithlord
Stormtroopers

Basic Story
A new sith lord (not to be revealed) revives the other Sith Lords and tries to rule the world. The basic evil plot.
Demo
http://www.sendspace.com/file/qsuy5l
FIXED DEMO HAD A FEW MAPPING ISSUES THAT MESSED THE GAME UP
Anyways about the story. Its pretty much the whole plot. Its going to be like a game called Star Wars Battlefront. Its not going ot have respawning teammates but I'll make it almost exactly like it.
THESE CREDITS ARE FOR THE CURRENT DEMO
game_guy - Head Leader of game and making it
Blizzard - Blizz Action Battle System/Force Push Plug In
Aqua - Making me a demo for the force push plug in so I can understand it
Sithjester - Star Wars Characters
Ari Feldman - Spaceship Graphics
Fantasist - Finding Light Saber Sounds
StarrodKirby66 - Helping me fix the site again
Landith - Lightsaber Graphics/New Title Screen Graphic/Planet Graphics/Some Mapping/Animated Arrow Graphic/And More that I cant remember
Susys - Mapping
Greg - Still Paying me 30$
THESE GUYS ARE FROM AN RPG MAKER XP FORUM!!!
MetaKnight - Yea sorry I'm using a new title screen.
Screenies For All
Game Play Screenies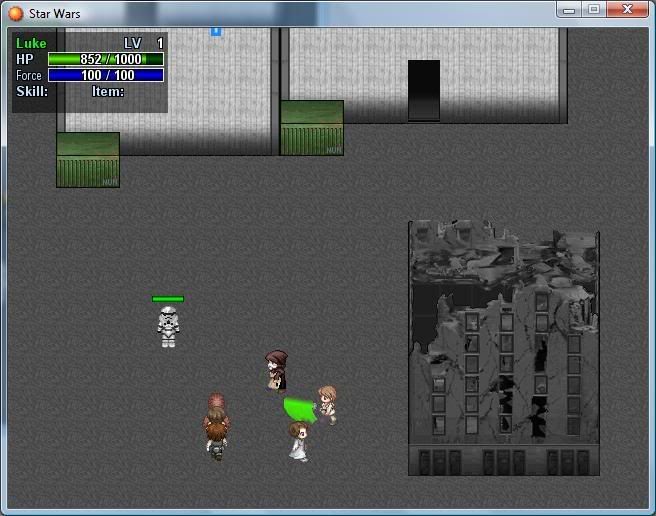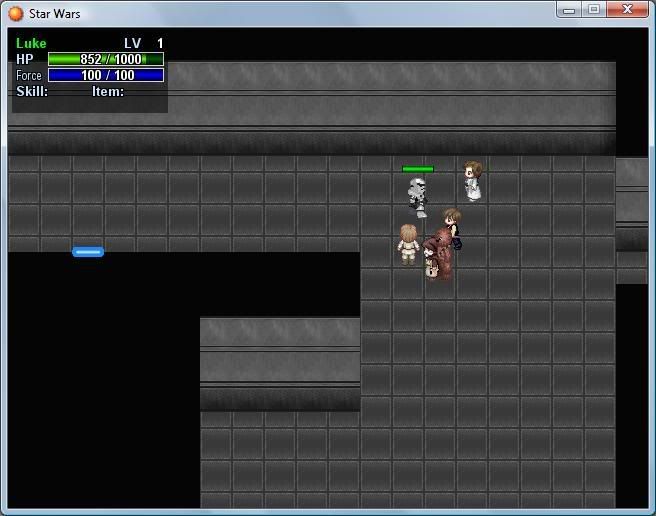 Mission Select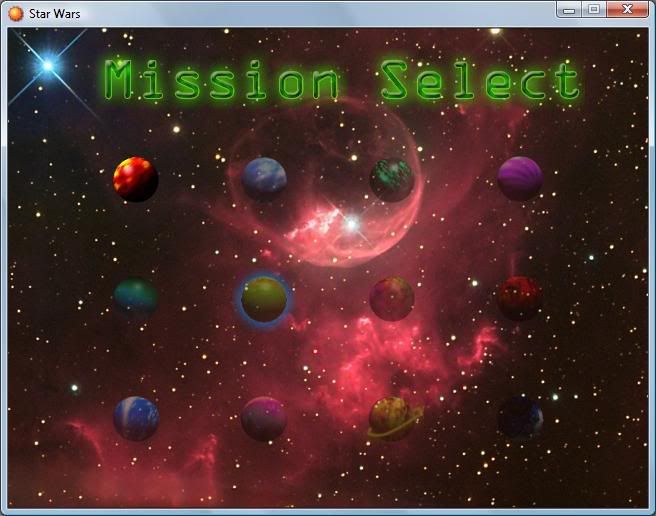 Game Selector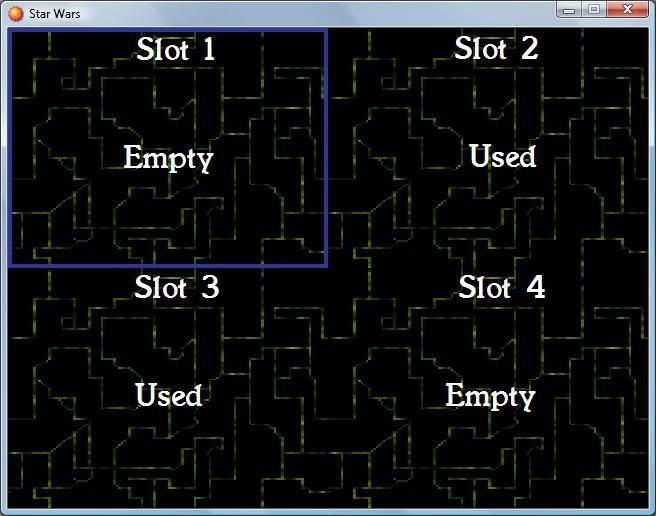 New Troop Selector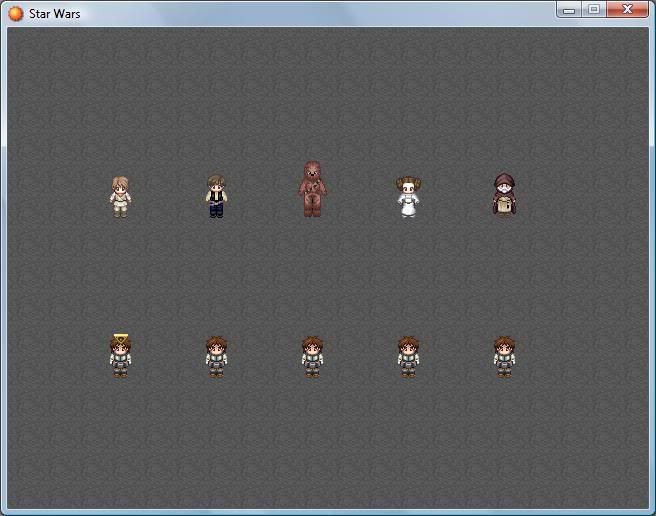 Menu System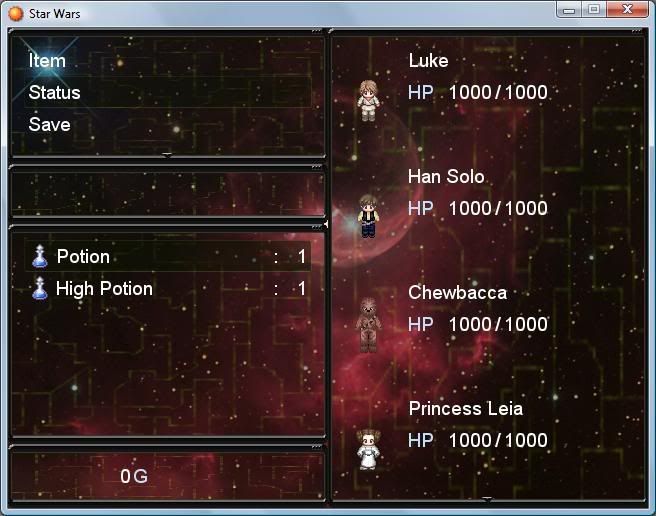 New Title Screen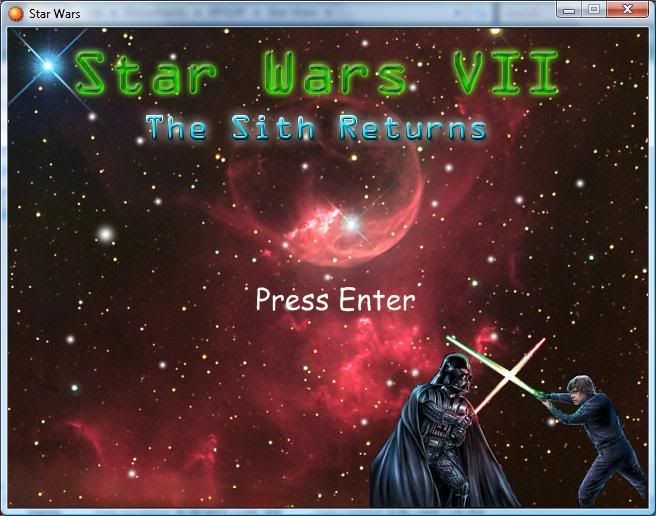 SAVE OFTEN
YOU HAVE TO KILL ALL THE ENEMIES BEFORE MOVING ONTO A NEW AREA
WHEN YOU SEE AN R2 UNIT STAND BY IT AND IT WILL GRADUALLY HEAL YOU
POST ANY BUGS PLEASE!!!
I FORGOT TO PUT THE CONTROLS IN THE FOLDER BEFORE I COMPRESSED IT SORRY. HERE ARE THE CONTROLS.

Latest Blog
No blog entries have been posted yet.
Production

RPG Maker XP
02/28/2009 08:47 PM
07/04/2013 05:39 AM
N/A
29651
4
568