BERZIEN'S PROFILE
Berzien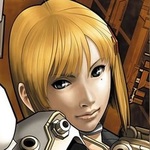 0
Search
Filter
Do you still play Illarion? I looked it up and it's still up and running which is pretty impressive.
I try to extract the zip but I am getting header errors. The download may be corrupted?
If anyone using EasyRPG is having issues with missing graphics and the RTP from the main RPGmaker site isn't working then try downloading
https://rpgmaker.net/engines/rt2k/utilities/199/
Extract the files into the games directory and then try launching from EasyRPG again and it should work.