CHAOSAVIAN'S PROFILE
ChaosAvian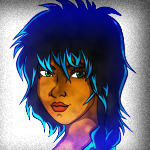 922
Search
Filter
Just letting you know that this project is still in production~
The game isn't dead, just taking longer than expected. I should probably update this every once in awhile though...
EDIT: -snip-

Don't worry -_-
Well, I've finally released a new Ruby Chronicles demo. Check it out~
Yeah, that's the type of art I specialize in. Dark, morbid and gothic stuff~
author=bigtime
In the spirit of rpg, will a big sword help?
Actually, that would hurt your chances since the character with a big sword is the one going for her main squeeze! lol xD
Hehe, thanks. He IS one of the main characters after all~ :P
author=bigtime


author=Clareain_Christopher


author=bigtime
Hook a brother up Chaos.

RPG Black women don't come cheap. You'll need a *very* high personality rating.
Okay, I'll stop.

Hahaha.
LOL xD There are hard to get bruh! You'd need more than a very high personality as well :P