DAVENPORT'S PROFILE
Davenport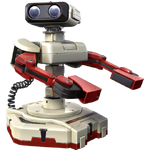 4810
I'm always inspired by videogames made ever since the Snes era.
Making cliche games is what I do best.

Search
Filter
Many adolescents tend to have good and bad experiences in life.
Committing suicide is never the best option.



I don't mind playing "Breath of Wild" on the Wii U until the price of
the new "switch" console drops. But the controller looks and feels great.
I agree with PianoTM's previous statement.
Trump is no doubt a rational man.
I will hope he will be wise president like Bill Clinton.
I don't blame Dolores for making bad decisions that led to her tragic fate.
Kyle on the other hand played his role well as a good protagonist.
Target completion date:
When will this game be finished?
Yes, all the time.
I must compute every single parameter in my head
before making a programmed decision.
The laws of Quantum dynamics often interfere with the process.
author=Corfaisus
Trump had a lot to say tonight, mainly self-congratulations and doomsaying. I give this debate to Hillary and can only hope that Trump can compose himself professionally and come up with some answers next time. Only time will tell.

author=Punk_Kricket



I don't buy that false optical illusion not even a little bit.
Trump's speech gave honest answers to real problems.