DAVENPORT'S PROFILE
Davenport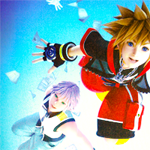 4285
I'm always inspired by videogames made ever since the Snes era.
Making cliche games is what I do best.

Search
Filter
Ocarina and Majora's Mask 3DS are both great remakes with optimized item selection.

In the span of a year, I would probably lose any extra weight before starving to death.
Nice, The shape closely resembles Austrailia.
I usually crave unsweetened Green Tea or Diet Pepsi soda without Aspertame.
Thanks for having a honest opinion.
I once had a large bucket of legos consisting of a easy to sort out mixture like
space pirates, futuristic ships, submarine colonies, along with several medival
castles. I invested alot of time socializing, building and polishing all kinds of spaceships and extremely tall HQ towers (several feet high).
I would assemble a team of characters (Captain/Boss and arwing included) on each row of the battlefield. Each member had a fixed amount of HP and elemental attributes largely like in mario rpg/FF Mini-bosses. Row 1(Player one) vs Row 2 (player two).