DYHALTO'S PROFILE
Dyhalto
5149
Though I may not look it, I'm really untelligent.
Search
Filter
author=Luiishu535


author=pianotm
I don't feel like it, right now. How about we do it later?

Does later have a set date?
We'll set the date tomorrow.
Ooh! Middle lady is hawt :O
Little Evils?
More like Dual-Wielding Cuddly Imps <3
Kumori, your Warn meter must be at 70 or 80% by now. Maybe you should have a seat. Lay low for awhile.
Haha. It's distorted as hell, but it's got heart and that goes a long way xD
You think that's bad? Wait until we're hearing news of each other D:
author=zDS
I too am losing steam. It's hard for me to make something I don't deem "worthy". :S
That's how I felt halfway through the week. Stay the course. It'll redeem itself in the end.
author=Archeia_Nessiah
I am losing steam o)-<
I'll whip up some more.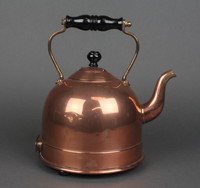 Bam!
I'm finished with two days to go. Good luck meeting the deadline, folks.
Well, that's it for me. My weekend is booked with IRL activities, so I can progress no further.

I'm actually pretty happy with how far I got. Not as far I'd like to have, but it's playable and kind of fun. I'll squeeze in a polishing session or two tomorrow evening, then submit it.
author=J-Man
Damn I've missed out! >_<;
Nah, it's only Tuesday. You have until next Monday. Get started!