FAYE'S PROFILE
Faye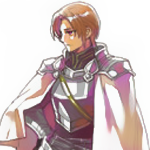 138
Search
Filter
P.S: all the music (except for one or two pieces) is actually from www.soundimage.org (Eric Matyas), not really from RTP. I just thought I'd add that :D

Fixed. Anyway i'm pretty sure that the music during the bossfights (like the one with the knights) and some sounds *are* rpgmaker Rtps arent' they?
The fast travel animation, as well as the battle against the knights, both use RTP music. The battle against the tree doesn't. Sound effects are for the most part RTP, except for system sounds (cursor, selection, etc.), and some others (creepy SFX used in the burning house scene and the last scene, and perhaps other miscellaneous).
This is an amazing, honest and transparent review, and I love it. I really appreciate the time you took to write this review for a simple demo, it means a lot.

Regrettably, the game has a bug on the second battle against the knights, as you are pointing out. For anyone reading, please, if you have a recent savestate, you may as well reload from there, as that battle occurs really close to the ending of the demo. And, I mean, just after that battle you're only two cutscenes away from finishing it.

Faded Blue has a lot of flaws, and that I'm aware of. I am determined to optimize the game experience, add depth and overall just improve the product.

P.S: all the music (except for one or two pieces) is actually from www.soundimage.org (Eric Matyas), not really from RTP. I just thought I'd add that :D