FYREX'S PROFILE
FyreX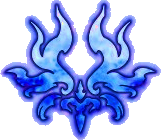 120
Search
Does anyone know of any free MIDI composition/creation software? Any help would be greatly appreciated.
Alright, I'm sure there's already a topic like this somewhere in the forums, and if not then I am pretty surprised.

The question is, in your opinion, which of the RPG Makers are the best? I guess what I mean is which RPG Maker is more suited than the others for making an RPG? Or, are you still waiting for a better Maker?

My Opinion:
In my opinion, I think RPG Maker XP is the best. The scripting system being the main reason, but there are other things I like about it. Like the 4-frame (16 total) charsets (which allow for more detail) and the fact that you don't have to scrunch 8 characters into 1 set.This makes them easier to edit. I also like the introduction of the icons. But, unlike VX, you can use individual icon instead of having a sheet.

However, I think it's lacking a few features from the others. For instance, I hate the fact that they removed the vehicle system. And I think the 'Two Swords Style' option in VX would've worked out great in XP.


So, which maker is your favorite and why?
Well, in the process of making my game I used the FaceMaker program to make faces for the RMXP RTP characters. But I don't see a Pictures/Other category for XP or even a Faceset category for 2k/3. Also, I found quite a few icons for XP. Where should I submit these resources?

EDIT: And if I can't submit them, could I post them any where?
Well, I keep gaining and losing interest for RPG Maker, but I'm hoping this forum will help me keep interest. The main RPG Maker I use is XP, and I've made a few scripts. I hope to be a full-fledged scripter everntually, hoping this place will help get me there. Eh, other things about me... I'm quite the techie. I work at Walmart as a part-time job during school, hahaha. I'm a senior in HS. My favorite sport is hackysack.

EDIT: By the way, if I wanted to post a script... where would I post it?