HUEPOW00'S PROFILE
Huepow00
77
In 2006 I made some RM2k games...
www.DjEAR.com


Search
I'm having a hard time constructing a Stat-Boosting system... (For RM2K3)

What I'd like to happen:
-> The Player Levels Up from a battle
-> Upon Returning to the Map from Battle - the Player is given 4 choices of Stats to Boost (HP/MP/DF/ATK) <-- [I have Allready Created A Show Choice and filled in the requirements for each choice)
-> The Stat is Boosted - and the "Stat Booster" Doesn't appear again until the player Levels Up Again...


I'm sure the idea is easy enough to understand - But I'm having a hard time trying to figure out how to get it to happen only once each time you level up... I'm really confused.
MORE INFORMATION WILL BE RELEASED AS THE CON DATE NEARS
The White Box is my Entry for SAGE 2008 (August 17th-23rd)
Be sure to attend and
check out all 3 Games
The White Box has to offer!
Destiny Blade *new*
Sonic PUZZ
Avalon R.E.M.A.K.E




>Would You Like to Know More?





Destiny Blade (RM2k3)


-----------------------
The land of Verdriet is besieged by the evil corporation Macht-Tec. Using their vast resources and stealth-armies, they set out on a mission to capture Priestess's for their power.
Amidst all this, a young swordsman named Xeros appears with no memories of his past, and a strange power that rivals those of the mighty corporation.
He is now their main target.






Sonic PUZZ (RM2k3)


-----------------------
Sonic PUZZ is a puzzle game made in RM2k3 designed to feel like a retro puzzle game.
In Sonic PUZZ, the player must complete 3 tasks to advance to the next stage under a specific Time Limit.
**(2nd place winner of the SFGHQ 07' Winter Contest)**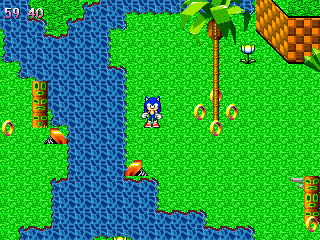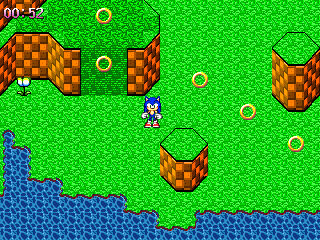 Avalon R.E.M.A.K.E (RM2k)


-----------------------
On a distant planet far away from earth, the remaining colonists of a small Human village fear for the return of the strange planet's evil creatures.
With their leader missing and feared dead, Mace, a brave warrior from the village - takes it upon himself to find and rescue Lee...
**(Now with Full Advertisement Support by Original Creator "Jer.Der.")**


Introducing
Sonic PUZZ
, My entry for
The Winter Comp!
Sonic PUZZ is a puzzle game made in RM2k3 designed to feel like a retro puzzle game.
DOWNLOADS:
http://www.yousendit.com/transfer.php?action=download&ufid=6BCF54E84C7D29E8
or
http://www.4shared.com/file/32829823/65d68b8/Sonic_PUZZ.html
GAMEPLAY:
In Sonic PUZZ, the player must complete 3 tasks to advance to the next stage under a specific Time Limit.
If you mess up or need to exit, Press To bring up the Menu, which lets you reset the current stage, or exit.
Before each level, You can also SAVE your progress.
1:
First the player must find all of the
Rings
in the stage.
2:
Next, After Collecting the Rings the player must find the
Goal Posts
- and Run through them to make the
Magic Ball
appear
Somewhere
on the map.
3:
The player then uses the to kick the Magic Ball through the
Large Goal Ring.CONTROLS: /
Make Menu Decisions & Kick the Magic Ball
Brings up the Menu & Cancels a Command.
Move Sonic / Choose a Command on the Menu
CREDITS:Sonic PUZZ By:
Huepow00

Ripped Sprites Provided By:
Mr. Prinz
SupaChao
M Jaller

MIDI Music By:
Teck
John Weeks
Others

RM2k Sonic Engine By:
Huepow00

Greenhill Zone, Special Stage,
Labyrinth Zone Graphics By:
Huepow00
For more Info: Visit my website
http://www.freewebs.com/dreamstoneproductions/
RELEASE DATES FOR JANUARY 2008
Sonic PUZZ Demo1
Mon-7th
Sonic PUZZ is my entry for SFGHQ's Winter Game Compo. - It is done in the style of a simplistic, retro-puzzle game.
The player collects makes their way through each map, collecting all the rings and running thru a goalpost to make a ball appear... The player then finds the ball and kicks it through a final Goal Ring to pass the stage...... Oh yea, and their timed.
DreamStone Productions Main Website Updates
Tue-8th
The Main Hub - the DreamStone Productions site will be getting some much needed updates, including some new games, some new information... and as the days roll on... even some new downloadable content.

Kirby: The Dreamland Effect DEMO1
Mon-14th
As promised, DEMO1 of the game will be released this month... It will most likelly include 3-5 playable stages, with 3-4 available Copy Abilities. You're going to love it, RPGMaker's never had a game quite like this.
THE MOVEMENT (Side-A)
Thur-17th
Side-A of my new Euro Happy-Hardcore Mini-CD is a total of 3 tracks to get the party jumping.
The Great Child of the Wind CHAPTER 1
Mon-21st
A NEW Chapter-Based Game in RM2k3. Originally written as the idea for a Radio Play within the Klonoa Series Universe, I've pulled every bit of it out, and replaced all but the story with original content.
The entire story will broken up into chapters, each chapter being a short, exciting, and fun experience as you take control of the story and watch it unravel around you... CHAPTER 1 will be something very different.

Avalon REMAKE - Demo02
Mon-28th
Avalon REMAKE has been getting a fair share of attention, and why not? After wishing Jerhova (Creator of the Original game) a Happy New Year, I assured him that there would be a new demo released towards the end of this month to bring the players through some tweeks and adjustments that lead straight into Chapter 3... He's a big fan and I appreciate it.
> Download Latest Demo Here <
> Download SAGE 07 UPDATE Patch01 <
>> Read Reviews for this Game Here <<
Avalon © 1998 MiG Designs
About Avalon
Avalon is an RPG which was released in 1998 for the PC.
The game was made using only original art,
music, code and original storyline.

What's it About?
On a distant planet far away from earth, the remaining colonists of a small Human village fear for the return of the strange planet's evil creatures. With their leader missing and feared dead, Mace, a brave warrior from the village - takes it upon himself to find and rescue Lee...
Avalon ~R..E..M..A..K..E~
The goal of Avalon
~R..E..M..A..K..E~
is to faithfully re-create the classic Freeware DOS RPG of the same title using RPGMaker2000 with a twist.
# Expect Vastly Improved Graphics
# An Expanded Battle System
# Original MIDI notations of the classic AVALON soundtrack
# An Improved Quest System
# And Much More to come!
I've recently put to work my own take on kdb424's Shooting Engine for RM2k3 for a new project I've started to re-create the Original 'Halo' in RM2k3. So far - everything is working out fine and I haven't needed much help.

I tweaked the engine to allow the following actions:

# can Pickup weapons on the floor with a full clip of ammo.
# If he already has the weapon he picks up just the ammo - unless he is Max'd out on ammo.
# can Swap his current weapon with one on the floor.
# can Switch between 2 held weapons.

The actual shooting part of the engine is thankfully easy enough for me to understand - This is actually my first step into tracking event Positions and the like...

--> The enemies die with a 1-hit-shot... So I suppose I just need to go in and develop a sort of - Hit Number, before running the code to destroy the enemy... I'll do that later.

-----> What I'm trying to decide upon, is how to go about allowing the ENEMIES to shoot back at the player... I can understand perhaps drawing an invisible line of fire on the floor that forces an animation and lowers my health mabey? But then the enemy needs to be standing still...

The other way, I would believe - involves using the Hero and Enemy's tracked X/Y positions to check if the Hero is in the enemy's current facing line of fire - and a specific distance...
-> But, I don't quite know how to do that...

Can anyone offer some help or advice?
Finished a new one the other night - I rather like it so I thought I'd share it with ya.
Its a 4track mix. 4 of my favorite songs from a German Techno CD I own entitled 'Techno Marathon'.
Each song was notated by ear.
Finished this in about 5 hours.
TECHNO MARATHON.midi
VISIT THE PROJECT WEBSITE FOR MORE INFORMATION INCLUDING A TIMELINE, GLOSSARY, & OTHER INFO
What Is Klonoa?
-
(Taken from Wikipedia)
Klonoa
(????, Kuronoa), sometimes referred to as
Klonoa of the Wind
(??????, Kaze no Kuronoa) is an anthropomorphic video game character created by Namco and Klonoa Works, and has starred in several games bearing his name since 1997.
About My Game.
Chapter 3 â€" Klonoa FanRPG
The Great War has come and gone; now what remains is a lone city surrounded by walls on all sides that is slowly dying â€" Ka'delra City. As he attempts to settle down, Lolo mysteriously appears to greet him. Even though he had just arrived some short time ago, it's been years since she last saw him. Reuniting once again, they become rouges for hire. But after failing a mission for the current Lord Huepow, Lolo is arrested, and Klonoa forced to flee for his life into the city, vowing to rescue her.
After joining a renegade group that secretly worships the Moon Spirit, he stops at nothing to prevent Lord Huepow from finding and reclaiming the Legendary Kingdom of the Moon â€" Cress, which was said to have disappeared years ago, or to never have existed at all.
DEMO 02 Includes 6 Complete Missions
<<Current Game Status: 11/25 Mission Objectives Complete>>
Features Include:
# Full DAY/NIGHT Transitions with Game Elements that React to the Time of Day
# Original Enemy Battle & Sprite Art
# Vechicles to Ride for Getting around the City Faster
# Race Competitions
# Challanging Puzzles
# A Story 2 Year's In the Making
# Original Animations and Cutscenes
# City Guards that Hunt you down until You are out of Sight long enough
# Overhead Map to Find your way around
I invite everyone interested to help support the Game by Placing the following Banner in your Forum Signatures : SUPPORT BANNER
Screenshots
Opening
Battle
The Pumping Station
Forlock Pass
Map Of Phantomile
Info On Current Release:
Before you decide to play the Demo, which is about an Hour or so of playtime given you understand what it is your doing. (Unlike a small percentage of individuals) You may want to take a look at some of the most common complaints - and the changes and additions that are scheduled for DEMO 03.
The Most Common Complaints
1) Lag in the sewers due to an overlaying 'Spotlight' Image
(Only on slower machines) Can be improved by forcing the game to Windowed Or Mini-Windowed Mode.
2) Gets somewhat repetitive near the middle of demo
(See Below)
3) 'Mini-Map' (Map of current Location) Is to hard to understand. (Despite Color Coding)
(See Below)
What to Expect in DEMO 03?
1) The Lag
and Image itself have been fixed up in the Sewers.

2) Side Missions
have been added to let the player explore more of the world, and give them something to break up the time. Completing Side Missions will also help them complete their Main Objectives.
3) Updated 'Mini-Map'
now has a fully detailed, scaled down view of the entire map so you can better spot locations from where you are.
4) Mission Log
- which will be accessible from the menu, will display each Mission the player has been given up until that point, finished & un-finished - As Well as help remind the player what their next Main Objective is if they happen to become sidetracked or want to come back to the game at a later time.

I hope you Enjoy!
Please comment and review and tell me what you think - It's because of responses I am able to help fix and make this game even better.

~Huepow00 - The White Rabbit