JOSHAGULTO'S PROFILE
JoshAgulto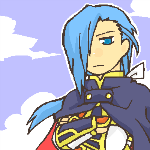 91
I'm a total "Tales of" fan. Sure I haven't played all of the "Tales of" games, but I know for sure that they are all as awesome as the other ones. I've only played, Tales of Phantasia, Tales of Eternia, Tales of Symphonia 1 & 2, and Tales of the World: Narikiri Dungeon 3. I really liked Tales of Symphonia. I also like music. I listen to all music. I wouldn't mind about listening to weirdo music. The only music I try not listening to is Satanic music.
Search
Filter
but she doesn't have a weapon?
author=NOACCEPTANCE772
Sadly,There is too much competition on this site so people try to make the best games,Not downloading the games of anybody else.

I hope somebody will have the heart to download this REALLY COOL LOOKING game.
Thank You :D
THIS GAME IS FRIKEN EPIC!
I just finished this game... dude. ONE OF THE MOST GREATEST RM2k3 GAMES EVER MADE IN RM2k3 HISTORY! I respect you Neok.
why can't all tutorials have videos like this!
did you sprite these by yourself? I'm an amateur spriter :P
Your mapping is great. Awesome use of Original RTP.