MERTE'S PROFILE
Merte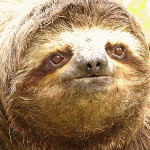 1099
Search
I thought I'd try showing my new webcomic. Check it out at:
www.naggynerd.com
Also, feel free to LIKE my
Facebook page
Sample comic:
ORIGIN

Who are we, where do we come from and where are we going? These questions have been following human kind since we first started to look upon the stars in amazement and wonder. God, coincidence, or something else?

One night a boy wakes up in his bed. The telephone is ringing. The unfamiliar voice tells him strange things and a sheep suddely appears in the living room. Strange things are definitly going on, especially since several sheep have suddely been disappearing and reappearing mysteriously on his uncle's farm. The boy believes that the strange events that took place that night were only a dream, but he will soon realize that they will change his life forever.

Digging further and further into the mystery of the sheep abductions, the boy and his three friends find themselves facing frightening answers to questions asked for centuries, and a destiny putting humanity in jeopardy.
DOWNLOAD DEMO:
http://knegg.com/origin/origin-demo.zip
(31.4MB)
(RTP not required)
RMN article:
http://www.rpgmaker.net/games/298/
Demo features:
- All original graphics and music (the full game will as well
- Occasional silly humour (even more in full game)
- About 3 hours of gameplay (demo covers about 1/4 of full game)
WATCH INTRO CINEMATIC:
http://www.youtube.com/watch?v=nfkSEmryp7w
SCREENSHOTS: