PM'S PROFILE
PM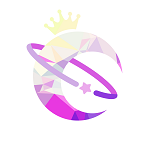 674
Search
Hello, we are in need of someone who can write scripts. We're using RPG MAKER VX ACE and the language we're in need of is Ruby!

We're looking for fairly experienced scripters who can do things like little interactive mini games, light reflection, shadow games and mainly light effects, mirror-ing effects and inverted directions!

Please do contact us if you're interested or have any questions!
Hello! We are working on an game much like Ib and the likes.
We already have the story, puzzles and art worked out.
The only thing that's missing is a programmer. Since we don't know how to work with RPG Maker and can't seem to find someone we were wondering if anyone would want to help us?
We need somenoe who can work with RPG maker XP or RPG Maker VX.
We will be posting updates and other info in our blog. If you're interested feel free to contact us through our tumblr, private message or through our e-mail.
Thank you!
tumblr:
http://pocketmirror-project.tumblr.com/
e-mail: pocketmirrorproject@hotmail.com