XELION'S PROFILE
Xelion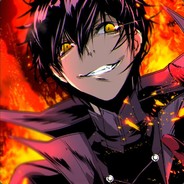 56

I discovered RPG Maker by unofficial Spanish and English translations of the 95 and 2000 editions. With a friend, we made many games for fun which were released in Spanish communities. These were Asesino, Pokémon Dark, Saint Seiya, Rival Schools and Blaze of Dragoons.
Around 20 years later, I'm still lurking around the RPG Making communities, have tried every RPG Maker released and decided to finish a new project in RMMZ.
Search
Filter
author=Tw0Face
Looks kinda nice. Would play.
Thanks, there's a long road ahead still but I hope I can release the demo in a couple of months.
author=Abashi76
Whenwill there be a demo?
Can't promise anything but I'd like to release a playable demo before the end of the year.
author=NoBody13
This game looks so promising! I'm looking forward to it. I love all the maps btw :)
*subscribed*
Thank you!
Btw, Gintama is great!
author=Dream
Congratz on the new release! Loving the maps and the features. It is also very nice to see Spanish speaking developers as well. Is your game under production?
Thanks! Yeah, it's currently under production. I plan to keep some kind of update schedule here even if it's just tiny bits as a kind of motivation to keep going.