HALIBABICA'S PROFILE
halibabica
RMN's Official Reviewmonger
14503
I'm a skinny weirdo who draws comics and makes games for fun. I mostly use RPG Maker, but I've also branched out to Game Maker (see Spelunky mods) and Super Mario Bros. X (RMN community games). I put just about all my game stuff here on RMN, and you can find my comics in my gallery at deviantArt.
Search
Filter
author=Solitayre
He was somewhat active in the development of this game ... Everyone thought he was mean
To be fair, he was kinda mean, but people also didn't listen to him, and he had a lot more design sense than most of them. I think this review is pretty reflective of that, but alas, this water flowed under the proverbial bridge a
very
long time ago.
I've been making a game mod I can't host here for the last four years. Most of my RMN activity is off the forums, apart from an update to my review queue every three months or so (RPGs are long -.-).
Dunno why I felt the need to share this.
I am! I've stopped mentioning the updates in this thread, but the Let's Tries and reviews have been continuing. RPGs are quite long. -u-
3-25:
Sort of Seen Off
So...I'm thinking I may leave off with this thread. I'm still making the comic, but production is going to be slow, and it's a bit of a hassle for me to keep up with all the places I already post it. I can continue to share if people really want me to, but otherwise, those interested may be better off just following it on
Comic Fury
or something.
Sure did! Review pending; I've had writer's block.
The LT of Shooty and the Catfish: Fully Reloaded is complete! I'm still working on the review, but in the meantime, I've begun my playthrough of Lakria Legends! Join me later for the start of the series.


I couldn't have done it without you! ;D
Finally got around to making a thumbnail for my Hard Mode stream playlist. Figured I ought to share it here: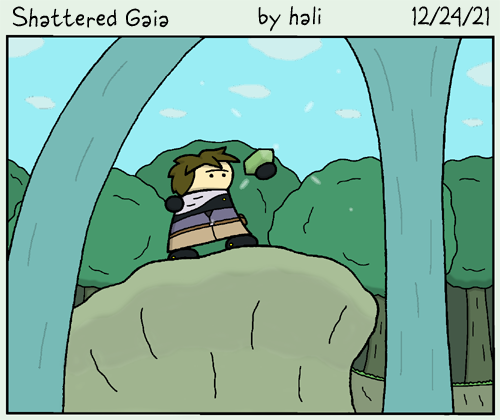 The queue is
never
closed! It's only a question of how long someone is willing to wait in line. There's no genre I won't try, either, so I've added it to the list.
It Sure Is Shooty and the Catfish
The review for Shooty and the Catfish Ep.2 will go up later today, and
the premier for the first episode of the full version goes live at 5 EST. Feel free to join and heckle me in the chat!
No Cat Is an Island
And we're back to Shooty and the Catfish. I decided to do both Episode 2 AND Fully Reloaded because they have separate game pages.