JAYDEE15'S PROFILE
jaydee15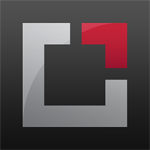 98
Search
Filter
It's a much better design for a logo than the previous versions, but make sure you hide anything that pertains to the Sharingan, though. It is... distracting.
Nice. I really hope to experience the world of LINUS soon, BP. :)
I may sound picky on that, but I think the Manga-style of the title clashes too much with the Realistic approach of the overall piece. I think it would be best to choose one over the other. It's like mixing oil with cold water: they can never mix. Apart from that, the design is very nice.
So glad to know it is still alive. :)
I like how the texture of the map elements feel different than the regular RMVX tiles, although they are necessarily the same. It's really great. I hope to be able to experience the new world of AOA soon. :)
Thank you guys. I'll work more on it.
@LockeZ:
It's supposed to be the first floor of an abandoned house. And there is no fog. It is shadows and lighting. Most likely, the lights are not as subtle as they should have been. LOL! But I like your pointers and hints. I bet it will help me a lot. :)

@InfectionFile:
I'm pretty sure too. :)

@Liberty:
More subtle, I will. As for the tint, there is a subtle one going on. But I'll see to it. :)
Just wondering how my map is and get some insight as to how I can improve it. I'm trying a new tileset, which is made by Cyangmou...
Geez, AoA! You so have to teach me how to map like that! :D
Wow, this project has captivated my attention, for some reason. :)
Although I dislike Kaduki with passion, I am willing to overlook that and give it a try.
Good luck with your project! And please, please, please, do NOT give up halfway!!
I think that this Battle System fits your game better than the SBS. Good job! :)