MALADROITHIM'S PROFILE
Search
Filter
Thank you for the kind words everyone! I also disliked track 2 (The Robot is Captivated by a Beautiful Object) the first time I recorded it. It was done mostly in two or three takes and is largely improvised and I wasn't really going to do anything with it.

Then I was messing around and put a bitcrusher effect on the piano. I thought the ways that the distortion on each note would go in and out of phase (you can hear that "pulsing" effect) in different ways depending on the harmonies was really cool. So it's now my favorite of the three, anyway.

However glad you guys like the tracks!
Thanks for listening guys! I am glad you enjoyed it. These tracks were pretty fun to put together.

BurningTyger, I'm assuming you planned to use one of these in a game project? If so feel free! Thanks!
Glad you liked it Liberty! It was fun to put together.
Hey everyone! Long time. I've finished a 3-song EP available for free on Soundcloud. Check it out below. Hope you enjoy!

https://soundcloud.com/brandon-l-abley/sets/robot-ep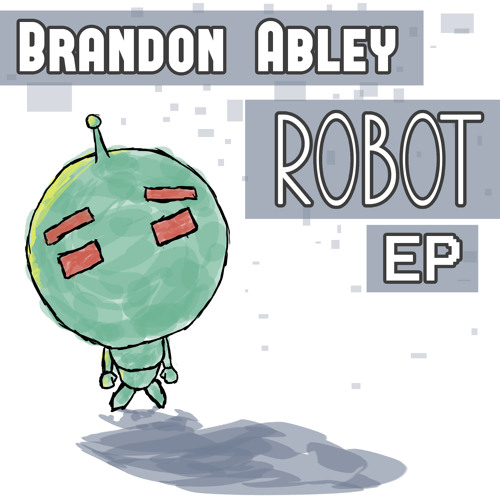 Hey guys! Great to see some familiar faces here still!! I am glad you enjoy the music! :) I am very proud of it. It is by far my most ambitious musical project yet.
Excellent! I am glad you like it. The game is coming some day! :)
It's been a long time! I wonder if anyone remembers me here.
I have completed the soundtrack to Wilfred the Hero. I have been working on it for over three years.
You can listen to and download the entire album for free on Soundcloud:
Link via Soundcloud
Tracklist:
1. Arrival
2. Cliffs
3. A Dark Place
4. Three Heroes
5. The Monster Metropolis
6. The Great Wall
7. Tunnel Through the Rock
8. The Witch's Curse
9. Magic Trick
10. Starry Night
11. Gentle Breeze
12. Altar in the Snow
13. Icicles
14. Desperate Struggle
15. Spiegel
16. A Heavy Heart
Happy listening! Let me know what you think!
Thank you! I am glad you like the art style. The game is fully complete and there is a download link here on rpgmaker.net if you are interested in playing it. :)
Thank you MIBCG! I am glad you enjoyed it.
Ed, it will probably take about 15 minutes to play through.

Also the avatar is a portrait of Mister Onion from Wilfred the Hero, my much more ambitious main project. :)