SILVERSNAKE'S PROFILE
silversnake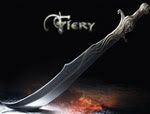 247
I have been working on Fiery for four years now off and on. I hope you all enjoy it.
Search
Filter
How do we watch your vids I don't see a link anywhere?
Ok good suggestions from both of u. I'll have to try and figure out how to turn the game volume down. I'm also using a new mike then when I used to have a headset and you gotta be really close to it when you talk which is new for me.

Edit:
Ok think I fixed the sound problem. I''' try to get a vid for your game tonight Red_Nova
Alright Sensusal Popcorn got u on the list :)
Rave I need more info buddy. Do you have a page up so I can read about the game?
Alright sounds good.
I will download it and get started :)
I need some VX/VX Ace demos to play. Only interested in these 2 platforms since this is what I am using for my own game. Let me know if your interested in me playing your demo.
Channel:
https://www.youtube.com/channel/UCehN_A-QonQ7n_bWAegJiwg
I will be dedicating a whole new channel for my new Lps.
In Progress: Soul Sunder
Que: 1.The Sky Of Time
2.
3.
Completed:
1.
Luxaren Allure
Really loved the review. Thanks for taking the time to do this. It is really well done. I will take into account all the comments you have written. The game is still moving along. Even have plans for the sequel already written out.