SILVERSNAKE'S PROFILE
silversnake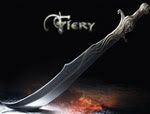 247
I have been working on Fiery for four years now off and on. I hope you all enjoy it.
Search
I need some VX/VX Ace demos to play. Only interested in these 2 platforms since this is what I am using for my own game. Let me know if your interested in me playing your demo.
Channel:
https://www.youtube.com/channel/UCehN_A-QonQ7n_bWAegJiwg
I will be dedicating a whole new channel for my new Lps.
In Progress: Soul Sunder
Que: 1.The Sky Of Time
2.
3.
Completed:
1.
Luxaren Allure