SKARAFLAME'S PROFILE
skaraflame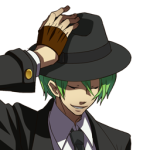 298
Good evening all. I don't know what to put here...
Search
Filter
BIG thanks for this mate, much appreciated.
I've made sure to fix all the bugs specified, including the spell bug, how useless MP is and the enemy leveling system.
I'm gonna get a good deal of the game done and re-done so I can roll out a Demo #2 on July 1st with the first chapter complete.
I will. I plan to release it as a full proper game this Summer. I also have another project going, and I plan to enter a competition this year where I have 3 months to make a game.
In short, this year, you're all getting a trilogy from me.
Yeah I fucked up a lot XD.
But thanks for persevering the whole way through, I'll fix the bugs and release it as a full game.
I pissed myself laughing at the girl with pink hair in the church XD
I'll look forward to your LP of Hallowed Tower :P
"No she disappeared into thin fucking air that's what she did"
PRICELESS.
If we knew the whole plot we'd be dead. I had to stop playing to wet myself laughing.