SKARAFLAME'S PROFILE
skaraflame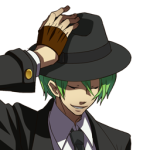 298
Good evening all. I don't know what to put here...
Search
Filter
I have over 10 emails. It needs to be done.
To be honest, Honnell's grammar is better than his older brother's...
Is DarrellChan autistic? Wait... Darrell and Honnell... Yeah no it's the same person.
I'm currently fixing everything wrong with the game,so the full release will have better story telling and will be more challenging.
Really? That's odd. It was absolutely fine when I put it up...
THIS. GAME. IS. HORRIBLE.
Stop making it, it's terrible, it's not even a game. It hurts to call it a game, or anything that exists.
He doesn't understand sarcasm. Jomar, this is CRAP.
Seriously? I mean, SERIOUSLY?
The parodies were frickin awesome.
I will. I plan to release it as a full proper game this Summer. I also have another project going, and I plan to enter a competition this year where I have 3 months to make a game.
In short, this year, you're all getting a trilogy from me.