SKARAFLAME'S PROFILE
skaraflame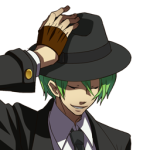 298
Good evening all. I don't know what to put here...
Search
Filter
Looking forward to the results. I came last place on another competition, so I'm hoping to at LEAST get second to last.
I see why you needed to bump this terrible game to the top for a blog post about something not related to the game.
This is spam.
I have a better idea. Don't make your game in English and get a translator on it.
<All but one trippy deer removed>
<Distressed 1920's cartoon removed>
<No need for this picture to stay, my protest was a success>
<Distressed 1920's cartoon removed>
author=SorceressKyrsty
<Degleeted by poster>
I don't know whether to be aroused or scared. I can never watch Glee again though, that's for sure.
<There was a picture here, until it took an arrow to the knee>
I might get in trouble if I post anymore Rule 34. So here's a gif instead.
<Copy+Pasted sexiness removed by SOPA>