SKARAFLAME'S PROFILE
skaraflame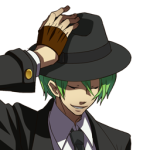 298
Good evening all. I don't know what to put here...
Search
Filter
This was the least pornographic thing there. I'm easing everyone into it. <It was Fluttershy Rule 34. Google it if you're into that sort of thing>
author=Archeia_Nessiah
Please help me with this...erotic endeavour.
<Sexy site link removed> too. I'll spam Fluttershy and Ghirahim Rule 34, and you spam any Pokemon Rule 34 you can find.
author=Archeia_Nessiah
If I'm not released from this gamepage along with the other developers, I'm going to start flooding this page with yaoi pics. And I'm not kidding, I have 5 gigs of that shit.
I know a better site hun, it's called <Not Rule 34 *cough*>
I might spam the censored crap from there just to assist in the protest.
Lol Jomar deleted his post. Basically, it said
author=jomarcenter
ok are you trolling us now?
Jomar you REALLY have no room to be saying stuff like that. Put simply, your game is terrible. Everything about it. You have no room to sad anything to anyone about anything, especially not negative comments since you've successfully made a game worse than ET on the Atari.
Inb4 I'm added to the list for my input
I think he should remove everyone from the list who wasn't actually involved in the "making" of this "game".
author=jomarcenter


author=Sana


author=DarrellChan
To help.

That's not asking for help, that's just asking for a one way ticket to getting screwed over by everyone on this site.

hahahahhaaha good one... and i made a meme about this too...




everyone is a Developers except for honnell...
good one...
YOU DO THE FUCKING SAME. EVERYONE WHO TELLS YOU THEIR OPINION YOU MAKE THEM A BETA TESTER.
I love how there's a sequel. The first one hasn't even been made fully yet.
It's my first review of anything posted here :P
And lol Alex Adventure 2 XD