SKARAFLAME'S PROFILE
skaraflame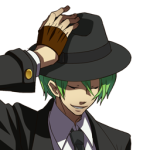 298
Good evening all. I don't know what to put here...
Search
Filter
I can't wait for the network! It's only going to be a few years before a proper online scripts with all the features he wants...
I pissed myself laughing at the girl with pink hair in the church XD
User: Jomar, my opinion is as follows:
Jomar: you are going have to been in credits!!! make every better in next version for me i add you name to beta tester for this game it next final fantasy
I see no improved grammar there. Or maps.
Weezy!
Of course, after the music prodigy Lil Wayne #sarcasm
author=Sana
Lol, if you're gonna make the menu as a pda type of thing at least make it different than the default menu. :p A few extra features never hurt anyone.
That's what I thought. The menu actually has no need to be disabled in chapter one.
He's Ralph. Jomar, create custom characters and faces for EVERYONE.
He recently said that version 0.2 is for the community to edit.
He's basically made some nasty shell of a "game" and is leaving everyone else to make it for him, relying on communities to change the grammar and script the features that he's decided are going to be there.

This review is so right, I agree with every word. I wasn't even generous in my review.