SKARAFLAME'S PROFILE
skaraflame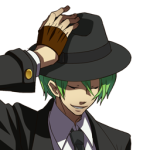 298
Good evening all. I don't know what to put here...
Search
Filter
And yeah, I'll change the nature bits around and make some bits passable. And considering the party system I'll put the limit down to 7.
author=Roy
NEW version.....and lets see.....save bug fixed?...........nope!
Feck, really? I've looked through everything, can't imagine what's happened...
author=Clareain_Christopher


author=skaraflame
A problem I have is that what I don't think are issues, other people do.

Like what? (wondering if I could help)
Not too much. But for instance, the authentic natural feel of the mapping make them linear etc. As the developer I've managed to get used to that, but players seem to think it's a minor inconvenience.
Thanks for the review, man.
I'm basically trying to flesh out systems at the same time as concentrating on the core gameplay and story progression.

The save system is fixed in 2.2, where it just saves after a healing event.

Story-wise, everything falls into place. Chapter 2 REALLY picks up on story, and it's much more story driven. Chapter 1 is essentially an introduction to the characters and game world.

I'm currently figuring out which systems to keep and which systems to throw away. I'm trying to flesh out all the systems at the moment so they work perfectly with everything else which isn't TOO easy to do, but it's manageable.

With the classes, I am currently trying to make them extremely varied, but also not affect anything too badly.

Again, thanks so much for the review. A problem I have is that what I don't think are issues, other people do.
author=Seeric
The save feature still does not work when using inns and beds. Also, 2.1 seems to have created a new bug; whenever you use an item on a character, they level up, often multiple times, to the point where I got Dread up to level 99 just by giving him a dozen or so Health Herbs in the menu.

edit:
I just had to quit the game because entering the inn in Cloud Town placed me in the darkness outside of the walls with no way to get out, please fix that too and any other game-breaking bugs.
I updated the download, the Cloud Town Inn bug isn't there. I'm now going to fix my Rare Candy script glitch, cheers.
author=Roy
I know but then it asks if I want to save...are you saying just lay down, get up and go? I tried just walking away but when I checked to see if it was saved...it hadnt.
Stand next to the bed and press the action button.
Don't use the menu. Use the beds.
author=Seeric


author=skaraflame
The save feature is removed from the menu. But, you can save in every Inn after resting and in every house in the bed. I'll be adding save points in dungeons too.

It's purely because I find that it's more fun trying to find an actual save point then it is just saving absolutely everywhere. (See "The Legend of Zelda Skyward Sword")

I think this feature may be broken in the current demo. Saying "Yes" to the prompt that comes up after resting in a bed or at an inn opens the save menu, but it remains greyed out.
Really? Thanks for letting me know. I'm taking the demo down for a few hours then.
I honestly thought I'd already mentioned the removal of the save feature from menu... Guess I didn't.
The save feature is removed from the menu. But, you can save in every Inn after resting and in every house in the bed. I'll be adding save points in dungeons too.

It's purely because I find that it's more fun trying to find an actual save point then it is just saving absolutely everywhere. (See "The Legend of Zelda Skyward Sword")