SKARAFLAME'S PROFILE
skaraflame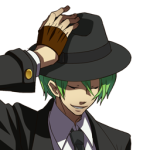 298
Good evening all. I don't know what to put here...
Search
Filter
I'll look forward to your LP of Hallowed Tower :P
I'll put myself in the credits. I don't want my credit spoiled by horrible grammar.
Fair enough, it's just a shame that another competition that I'm entering the same game in clashes with these rules. The other one has no prize though except for bragging rights anyway XP
"No she disappeared into thin fucking air that's what she did"
PRICELESS.
...How do I make it so only the judges can download my entry?
Yeah sure. I might have to make it so only judges can play this for the Nugget Crash Course competition.
Looking at the competition, my game has no chance. To be fair my entry only took a week to make, but still.
I'm going to edit myself. I'm going to correct all the grammar and spelling. But first I'm going to play through the original broken mess.
PS. I quite like this bit
Brilliant! I get so happy when people play my games :3