SKARAFLAME'S PROFILE
skaraflame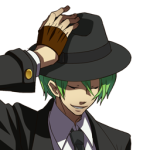 298
Good evening all. I don't know what to put here...
Search
Filter
Why thank you. I might update this picture since I've changed the maps.
I'm actually really excited.
I mean, there are some MASSIVE story points in Chapter 1 alone that you don't even realise are story points. It's great already having a massive idea of what's gonna happen.
Cheers dude. Hopefully when I get this demo up I'll get a ton of supporters for this XD
Most monsters can be caught. It's just not bosses and humans.
author=Chaos17


author=skaraflame
Mode7 or just a tileset that looks it?

RIP-tileset.
Me gusta.
Shame it doesn't fit to RTP style...
In 9 years I'm SO looking for a flying town.
Mode7 or just a tileset that looks it?
"An original love story". LOL. It's Romeo and fucking Juliet.
"Romeo and Juliet Future Helper Style"
Since the first game isn't finished, and this is the second game, Future Helper doesn't even have a style.
author=bigtime
Cant wait to catch me some monsters.
It's awesome. There's also a system where you can swap and change party members. Some party members are locked, like Dread and Rhen, but there is always two slots to put whatever you want. It'll also shake up the enemy leveling system a bit, the awesomeness of that script shines the most when you have about 8 party members.