SKARAFLAME'S PROFILE
skaraflame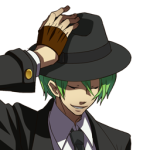 298
Good evening all. I don't know what to put here...
Search
Filter
author=BurningTyger
dude are you gonna implement the new title edit or?someting?
Title edit?
This game looks VERY nice.
Too much ellipsis. Cristine should have a capital C.
The map is ok, but too symmetrical.
That house has WAY too much space.
Nice, a HUD map. Not nice, the map.
Lol I'm not whining. I just prefer 100% custom resources is all, but I have yet to come across anyone who's decent enough to do graphics for free.
*Bump*

It was quicker to find graphics myself than wait for you lot realise that I need help.
I don't dare to even ask for someone to make the music.
author=bigtime
The monster update sounds great. Fishing rod idea is straight beast to.
Yeah, it's just a side thing that's extremely fun.
Here's a hint: So is Dread.
author=bigtime
I already enjoyed it. Look forward to it.
Good :D
Also, don't expect them to be involved in a crisis where they'll be forced to make friends, I'm avoiding as many cliches as I can get away with.