THEDARKDREAMER'S PROFILE
thedarkdreamer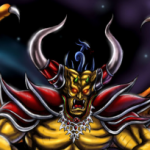 280
Illustrator with a weird obsession with RPG style games, specifically SNES style RPGS or Playstation style RPG's. If it wasn't for DND, there wouldn't be any of them!!! Though my main profession is in illustration, I have gotten very high GPA both in high school and art college. I was going for the style and works of higher children's books or comic books, though I haven't made a lot of progress with that because of...
life. There I said it.
I have only "officially" made two games but they weren't great. I have been working on Twisted Fate for a long time though. I don't know why I'm stuck on this. I guess because 'that' was 'really' my ACTUAL first "game". But life.
Life.
Details
| | |
| --- | --- |
| | 01/08/2013 08:20 PM |
| | Philadelphia, PA |
| | Male |