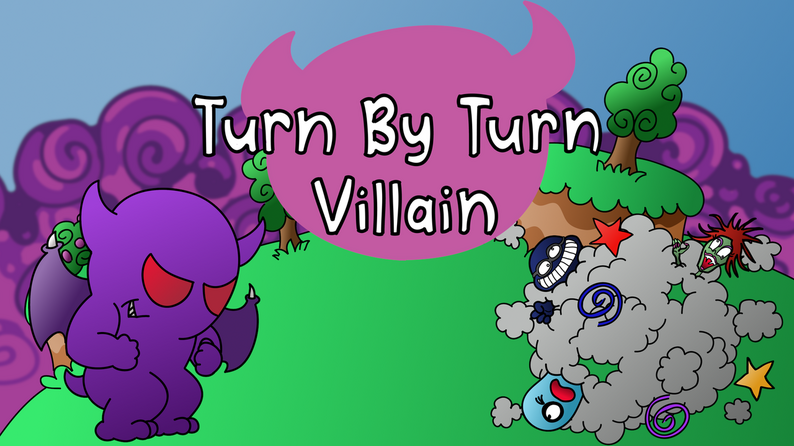 Add Review
Subscribe
Nominate
Submit Media
RSS
Be the bad guy, do good!
Darkness is spreading and people are giving in to despair because of you, demon!
Still, you have a chance to redeem yourself... Rid the lands of your own evil forces, make people happy and gather Light to clean up the darkness... YOUR dark mess!
Turn By Turn Villain is a blend of Turn-Based and Action RPGs with an innovative battle system: Select your actions from a classic menu, but react quickly as your foes won't stop attacking! Oh and do keep an eye on your Turn Points too, because your actions are limited! This is part of your punishment, demon... We can't have you wreak havoc again now, can we?
Features:
- Become a demon forced to walk the human world!
- Engage your ex-minions in this Turn-Based Action RPG!
- Manage your Turn Points in chaotic brawls!
- Collect Shards of Light to dispel the darkness and make your character stronger!
- Explore Nevah, a land full of secrets and quirky characters!
The game is currently in production, demo available!
Latest Blog
No blog entries have been posted yet.
Production

Commercial

RPG Maker MZ
09/09/2023 04:56 PM
11/22/2023 04:45 PM
N/A
1647
3
3