Add Review
Subscribe
Nominate
Submit Media
RSS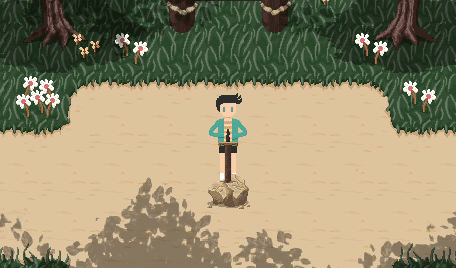 WARNING: MATURE HUMOR, LIGHT SEXUAL THEME.
STORY
Once upon a time, there were two best friends living somewhere we never knew about because it had never been discussed. They lived together happily until one of them went missing. The missing person was Jack. The other person, called Henry, could not find anything but a piece of paper in Jack's room with one line "In the forest, where you will find me, there's something I haven't told you." Standing in front of the broken window splattered with Jack's blood, Henry decided to go look for Jack in the forest, accidentally began a whole new adventure that Henry wasn't prepared for.
GAMEPLAY
The Room of 2 Monsters is a situational puzzle RPG, where all your choices "truly matter" when they decided whether you continue living under sunshine or start having your first dark day.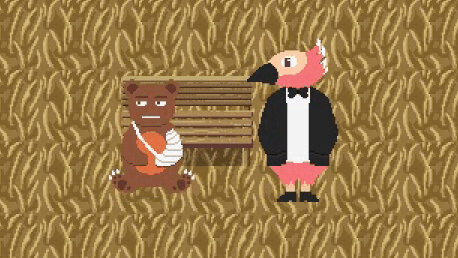 FEATURES
• Woods people will throw some dark jokes and satire jokes but you might not get it
• Psychological puzzles and sometimes a random mini-game pops up
• Serious decisions
• Puzzles can be solved in multiple ways but 100% guaranteed it's always the easiest solution that you found first. It's also 100% guaranteed you'll try it only once.
• You can ask people for help or just go by yourself. You don't do what you don't like (with consequences).
• You can be whoever you want to be (also with consequences).
• Multiple endings. The way you play leads you to a road that you deserve.
Latest Blog
Production

Commercial

RPG Maker MV
03/01/2019 07:49 AM
10/15/2019 03:57 PM
N/A
4314
13
0