Add Review
Subscribe
Nominate
Submit Media
RSS
Developer:
Jonathan BRASSAUD
Genre:
Platformer/Action/RPG
Support:
PC/Android
Languages:
French/English
Web Site:
http://pixold.craym.eu/
Facebook:
https://www.facebook.com/Inexistenceindygame
Introduction
Inexistence is an indie game created by a passionate team of amateurs.
Jonathan BRASSAUD
: Game Design, Scenario, Graphiscs, Level Design, Animations, Programming
Etienne Zizka
: Animations, translation other artistic contributions
Fawzi Allouache
: Musics
Nicolas Etten
: Artworks
(Special thanks to
Romain Desmareceaux
for his technical support.)
The game is meant to reminiscence older, retro games. The objective in creating this game is to recreate the feeling of the older games such as Castlevania, Metroid, Mario, Megaman, etc…
Gameplay
Play as Hald in this 2D plaformer with RPG elements and discover a strange world, filled with danger and mystery. Concealed in every level are various treasures waiting to be discovered by those willing to explore…
Other systems
* Manage your own stats as you gain levels.
* Purchase various useful items at shops.
* Visit the blacksmith to manage your equipment (full game)
* Participate in time attacks and share your scores online (full game)
* Various difficulty levels (full game)
Pictures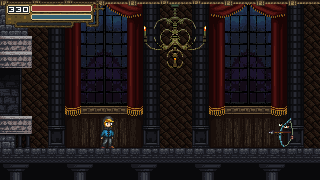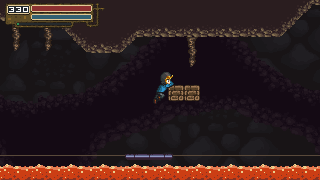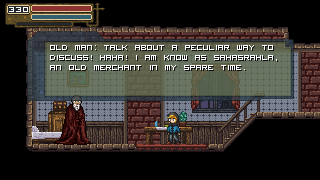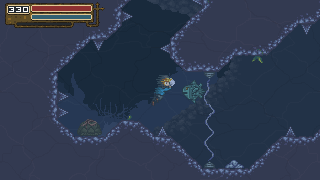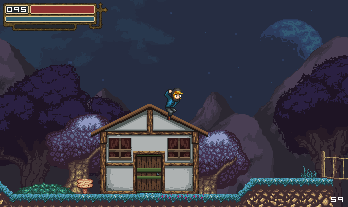 Videos
Official Trailer
http://www.youtube.com/watch?v=wWlgI2yhdfk
Interview of the developer about the game (French) :
http://www.youtube.com/watch?v=qFAeSrpdTlQ
Some players experiencing the game firsthand :
http://www.youtube.com/watch?v=TgytH11E-ek
http://www.youtube.com/watch?v=dQ-PPYMVRSc
http://www.youtube.com/watch?v=xOb5CC5bVc0
http://www.youtube.com/watch?v=dQ-PPYMVRSc
We want to play now !
http://www.create-games.com/downout.asp?id=8904
A Special Thank you to…
…to all the beta testers, your awesome work has been mentioned in the credits.
… to
Kyalie
for her Artwork of Hald.
… to
Romain68
for the pixel art present in the in-game menu.
… to Shin for his artwork used in the header of the website.
Final Word
I sincerely hope that you will enjoy my game. I am very interested in your comments and suggestions regarding the future development of the rest of the game.
Feel free to visit the facebook page for the game and share the news with your friends!
Thank you!
Latest Blog
Production

Commercial

Clickteam Fusion 2
12/25/2013 05:27 PM
06/21/2014 11:15 AM
05/12/2014
18834
7
118
Tags