Add Review
Subscribe
Nominate
Submit Media
RSS
Game Name:
Oh Crap, Zombies...
Maker:
RPG Maker VX Ace
Story/Concept:
When Craig Reeves roomate, Kristie, returns to their house in a panic, he is informed that strange creatures have mysteriously appeared and seem to have an insatiable bloodlust. With the phone lines out, their first objective is to make sure Craig's girlfriend, Jen, is safe. From there, a series of engrossing events unravel involving the discovery of the cause of the virus, an epic struggle for survival, and trying their best to preserve what's left of the human race.
Characters:

Craig Reeves: A computer programmer from a rural town in southern U.S.A. and the story's protagonist.

Kristie Collins: Craig's roomate, she is intelligent, logical, and likes to get straight to the point.

Jen Abrams: Craig's girlfriend, she has a very kind heart, which makes dealing with the zombie apocalypse particularly difficult for her.
Dr. Heinz Gluber: A cynical chemist working feverishly to procure an antidote.
Jacque Boudreaux: An expert marksman that speaks little of his past.
Features:
- Turn-based RPG with over 100 skills/talents
- Mature Rating: Graphic language, sexual situations, drug/alcohol use, blood and gore
- Over 100 different pieces of equipment, each with their own unique icon
- Cooking system
- Over 20 challenging puzzles
Screenshots: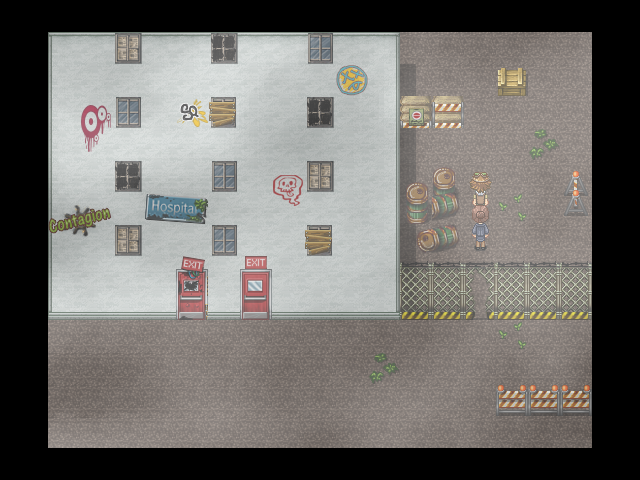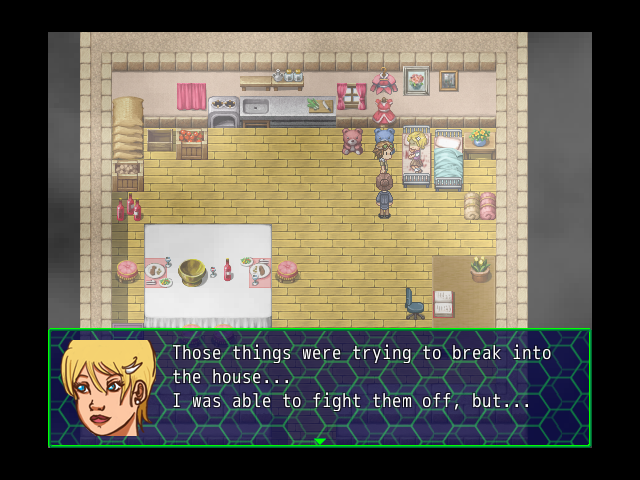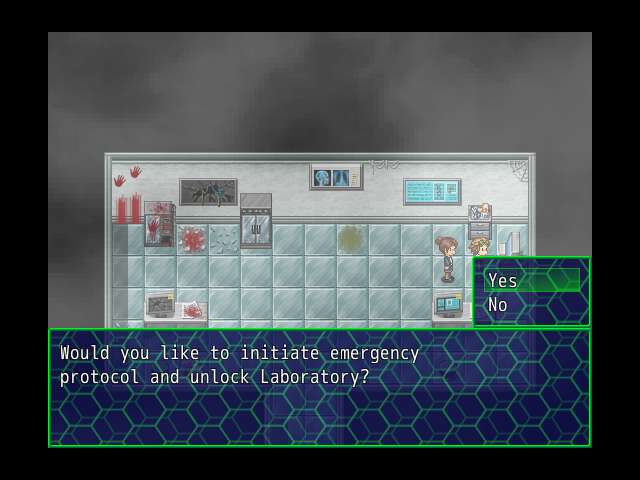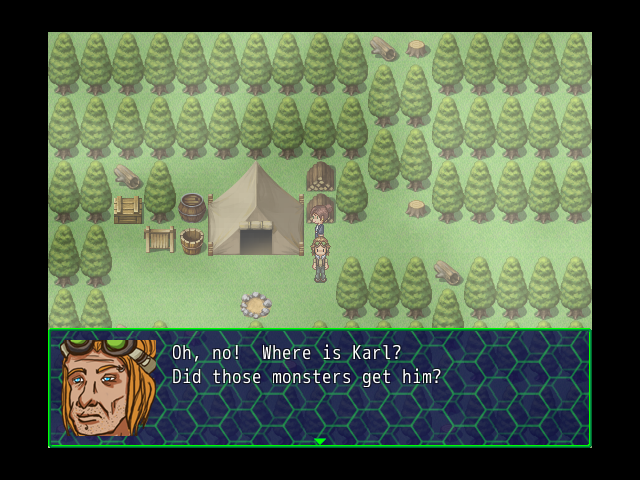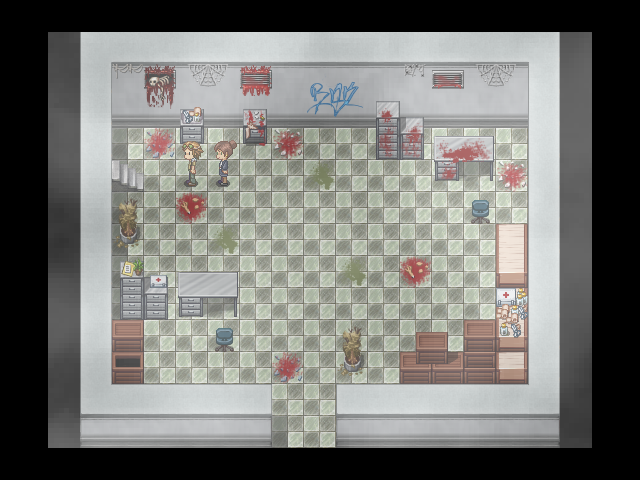 Latest Blog
No blog entries have been posted yet.
Production

Commercial

RPG Maker VX Ace
07/04/2014 02:11 AM
12/27/2014 04:35 AM
12/31/2014
11177
6
0
Tags