Add Review
Subscribe
Nominate
Submit Media
RSS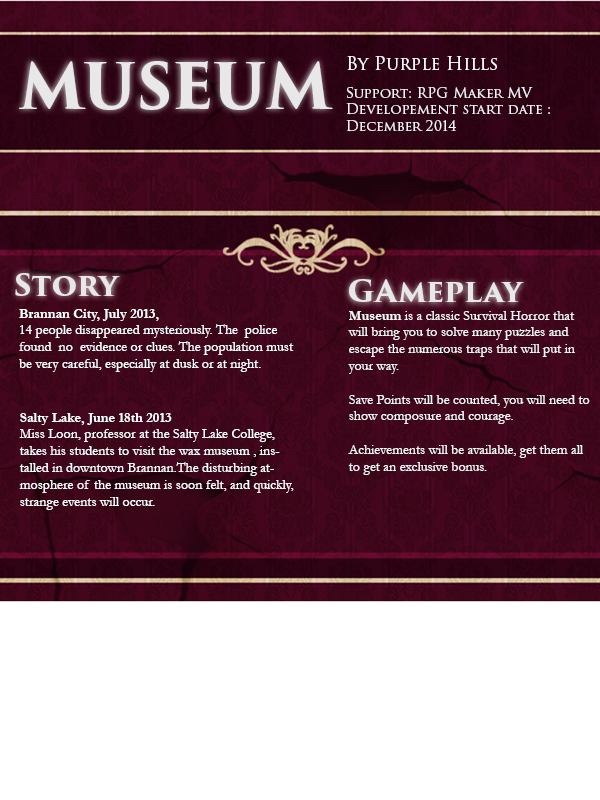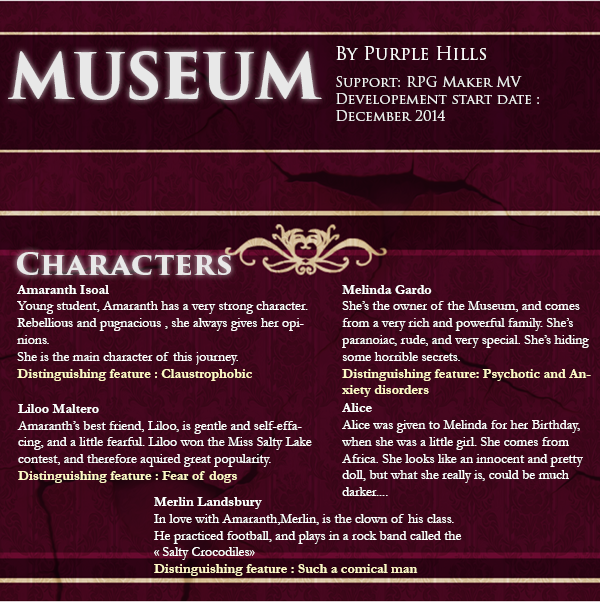 Trailer
This game is actually developed in french (my mother language), but will be also translated in English.
The credit's section will be done soon.
NEW 2021:
After some years, I come back to the development of the project. I will regularly post news ! So, Stay tuned ♥
WARNING: This game features many dark themes. It also contains creepy material and jump scares. Do not play it if you are sensitive.
Latest Blog
Production

caged_bird98 (English Traduction)

RPG Maker MV
04/15/2015 11:11 AM
08/05/2021 09:51 AM
03/31/2022
153662
134
0